Regular price
$24.00 USD
Sale price
$22.80 USD
Unit price
per
Holiday Sale 5%
Out of Stock
Are You a Potty Mouth?
Are you always being called out for your potty mouth? Are you full of funny, filthy facts and ready to show off that knowledge? Are You A Potty Mouth is for anyone who loves trivia, wild guesses, and laugh-out-loud questions! Are You A Potty Mouth is a hilarious, fast-paced, easy to learn game filled with fun facts, random trivia and plenty of useless knowledge. The first person to correctly answer 10 cards wins. The Twist: when one has collected 9 cards anyone can challenge them to take a CHALLENGE card and if answered incorrectly the challenger wins the card.
It's perfect game for a memorable game night with family and friends, parties, or anytime you just want to have fun!
Players: 3+
Playing time: 45 minutes
Ages: 16+
Game Contents: 
View full details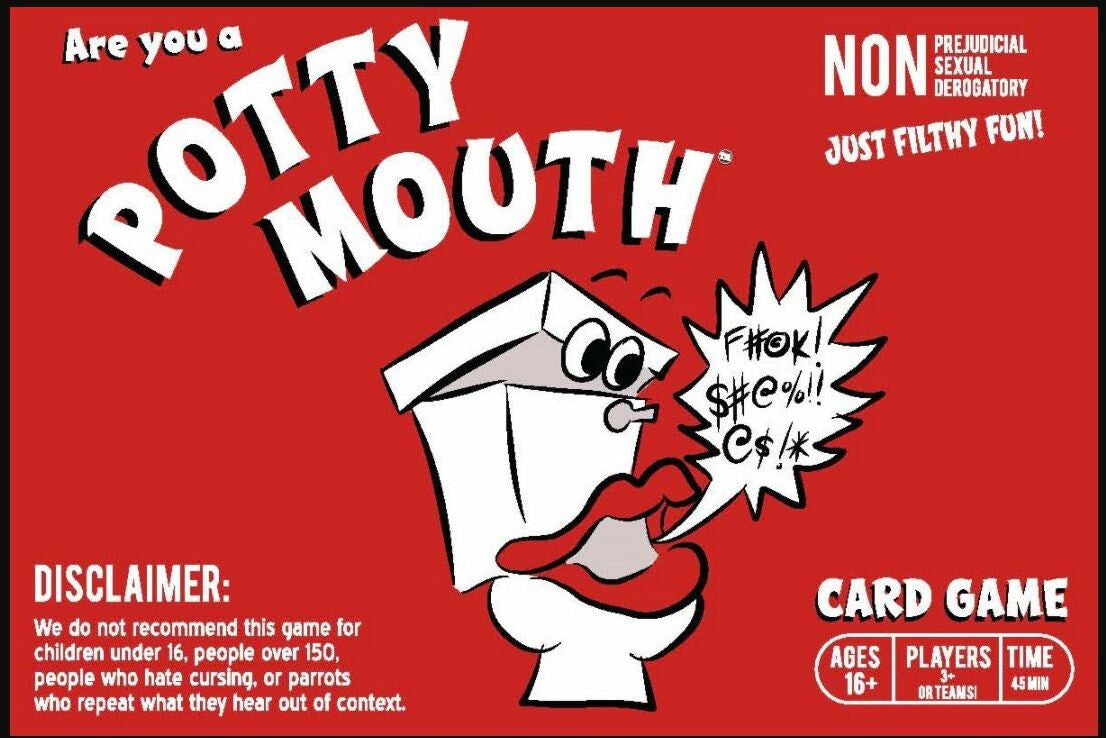 Recently Viewed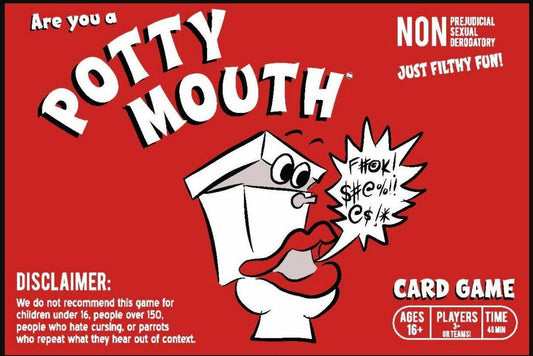 Regular price
$24.00 USD
Sale price
$22.80 USD
Unit price
per