Regular price
Sale price
$40.00 USD
Unit price
per
Sale
Out of Stock
Can't Catch Harry - Odd 1s Out
Can't Catch Harry is a fast paced card game that comes with collectors cards from the popular Youtube channel The Odd 1s Out. The deck is made of characters your friends and family will recognize. You'll spend many game nights trying to catch Harry before he and his friends are pulled into the lull of the Lamp (bug zapper).
The game gets more intense with each round as players try to collect certain combinations of cards to give them a edge in the game.
Save your moth friends from giving in to the glowing draw of the lamp. Every time you're unable to match 4 of a kind, your moth risks being zapped!
View full details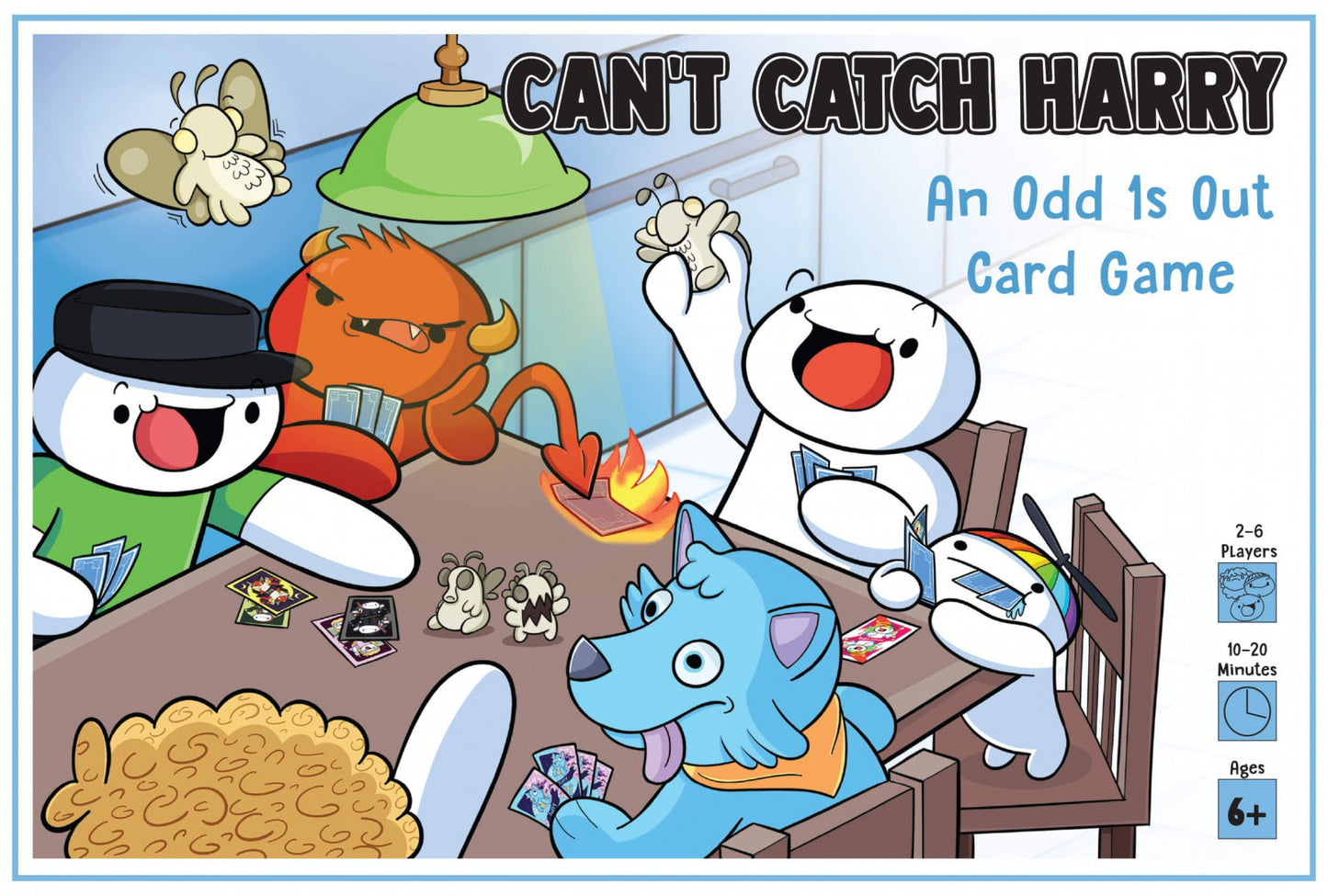 Recently Viewed
Regular price
Sale price
$40.00 USD
Unit price
per