Regular price
$17.00 USD
Sale price
$16.15 USD
Unit price
per
Holiday Sale 5%
Out of Stock
Doing Things Beach Prank Puzzle 300 pieces
Send your friends or enemies this hilarious Pretty Day By The Beach Prank Puzzle. The box makes you think you're about to do a puzzle of this beautiful day at the beach. Well think again! You'll have to enjoy staring at this big, round belly for the next 300 Pieces.
HILARIOUS GIFT: Send your friends or enemies this funny 300 Piece Prank Puzzle. It looks like a pretty day at the beach until you open the box. Enjoy the surprise!
PRANK YOUR FAMILY & FRIENDS: This is the ultiamte gag gift that will guarentee make the recipient laugh! Get ready to see their reaction to this hilarious prank puzzle.
REMOVE THE SHRINK WRAP BEFORE GIFTING: Before you gift this puzzle to family or friends, make sure to rewmove the shrink wrap so they think they're getting a puzzle of the front of box.
PERFECT GIFT FOR ANY OCCASION: This is puzzle is perfect for a Christmas gag gift, yankee gift swap or santa gift exchange. Funny puzzle for adults or teens.
View full details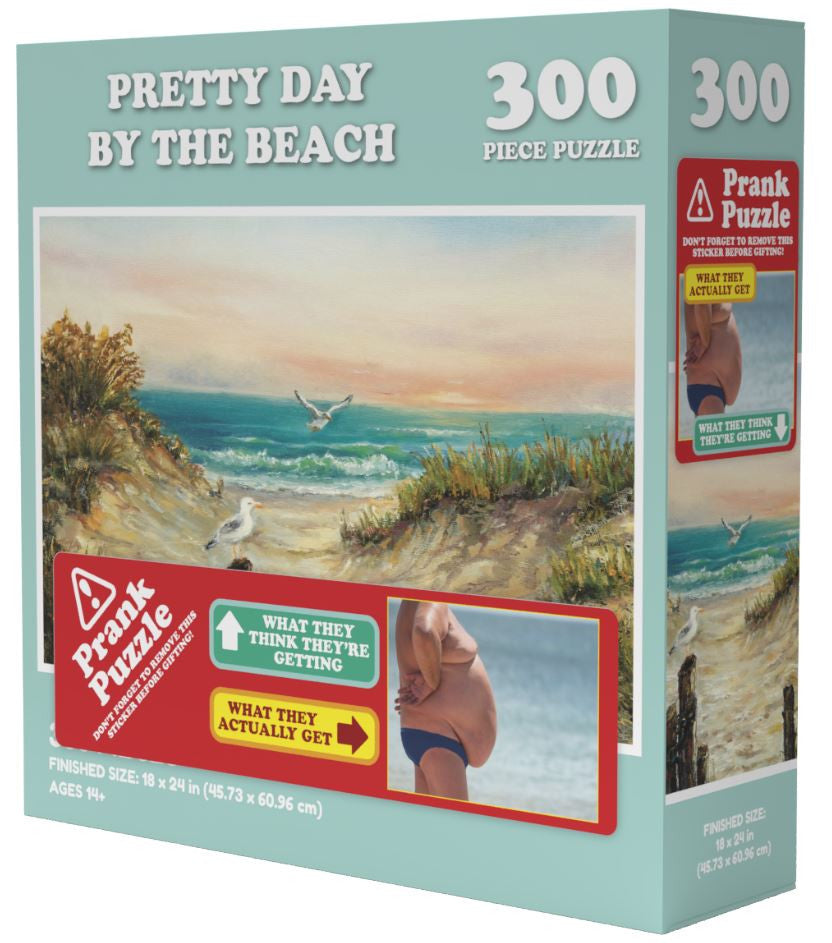 Recently Viewed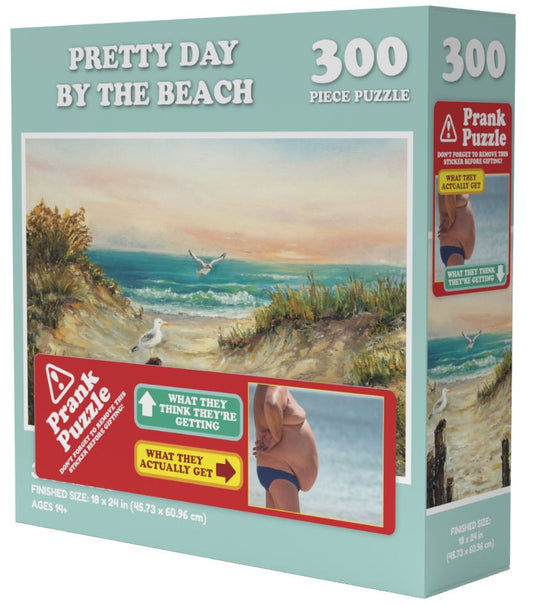 Regular price
$17.00 USD
Sale price
$16.15 USD
Unit price
per