Regular price
Sale price
$14.00 USD
Unit price
per
Sale
Out of Stock
Ecosystem: Savanna
Ecosystem: Savanna is the third game in the Ecosystem line of beautiful card-drafting family games. It shares the same structure of Ecosystem and Ecosystem: Coral Reef, letting players build harmonious ecosystems by arranging a grid of 20 cards showing different animals and landforms. 
Ecosystem: Savanna is set in the Serengeti, where vital watering holes and scarce food sources are contested by the predators and scavengers of the area. Some mechanics and card types will be familiar to players of previous Ecosystem titles, while new interactions give the game a unique feel and new challenges to build a balanced and harmonious ecosystem.
Back of box text:
Be on the prowl in Ecosystem: Savanna, a Serengeti-inspired card-drafting game. Players choose, pass, and arrange cards representing a diversity of organisms found in an African grassland, including zebras, elephants, cheetahs, and lions. Earn points by aligning herbivores with habitable landforms like watering holes or placing carnivores to devour nearby prey. Diversify your food web to maximize your bonuses. Each time you play, you build a one-of-a-kind ecosystem as you strive to balance the delicate connections between all living things.
View full details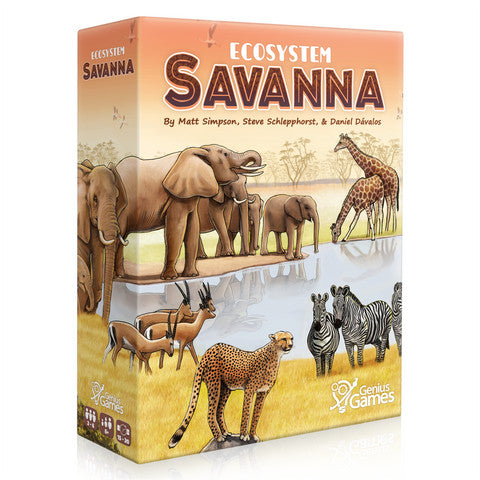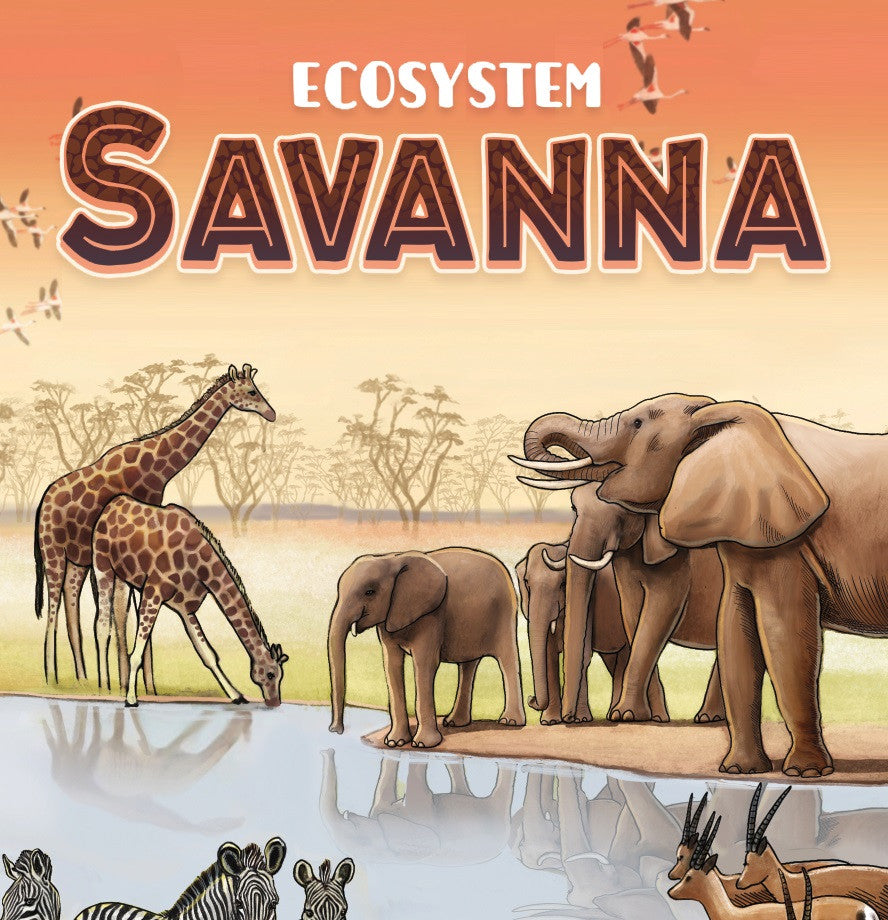 Recently Viewed
Regular price
Sale price
$14.00 USD
Unit price
per