Regular price
Sale price
$4.00 USD
Unit price
per
Sale
Out of Stock
Card Number / Rarity: 088/172 / Ultra Rare
Card Type / HP / Stage: Darkness / 200 / Basic
Card Text: Ability — Boss Pockets
This Pokemon can have up to 4 Pokemon Tools attached to it. If this Ability stops working, discard Tools from this Pokemon until there is 1 Tool attached.
Attack 1: [1DD] Fearsome Shadow (130)
Your opponent reveals their hand.
Weakness / Resistance / Retreat Cost: Lx2 / F-30 / 1
TCGplayer Tip: Honchkrow V is a pretty unique Pokémon wtih it's ability to hold up to four tool cards. That makes it a card with a ton of potential. Once you start thinking about the various ways you can use those tools, you realize the possibilities are wide open.
SWSH09: Brilliant Stars Singles. Placeholder Image Provided. The item available is listed in the Title. The item may be similar but not exactly the same as the image (e.g. variation to centering, holofoil pattern or surface detail). Listed cards may have imperfections.
View full details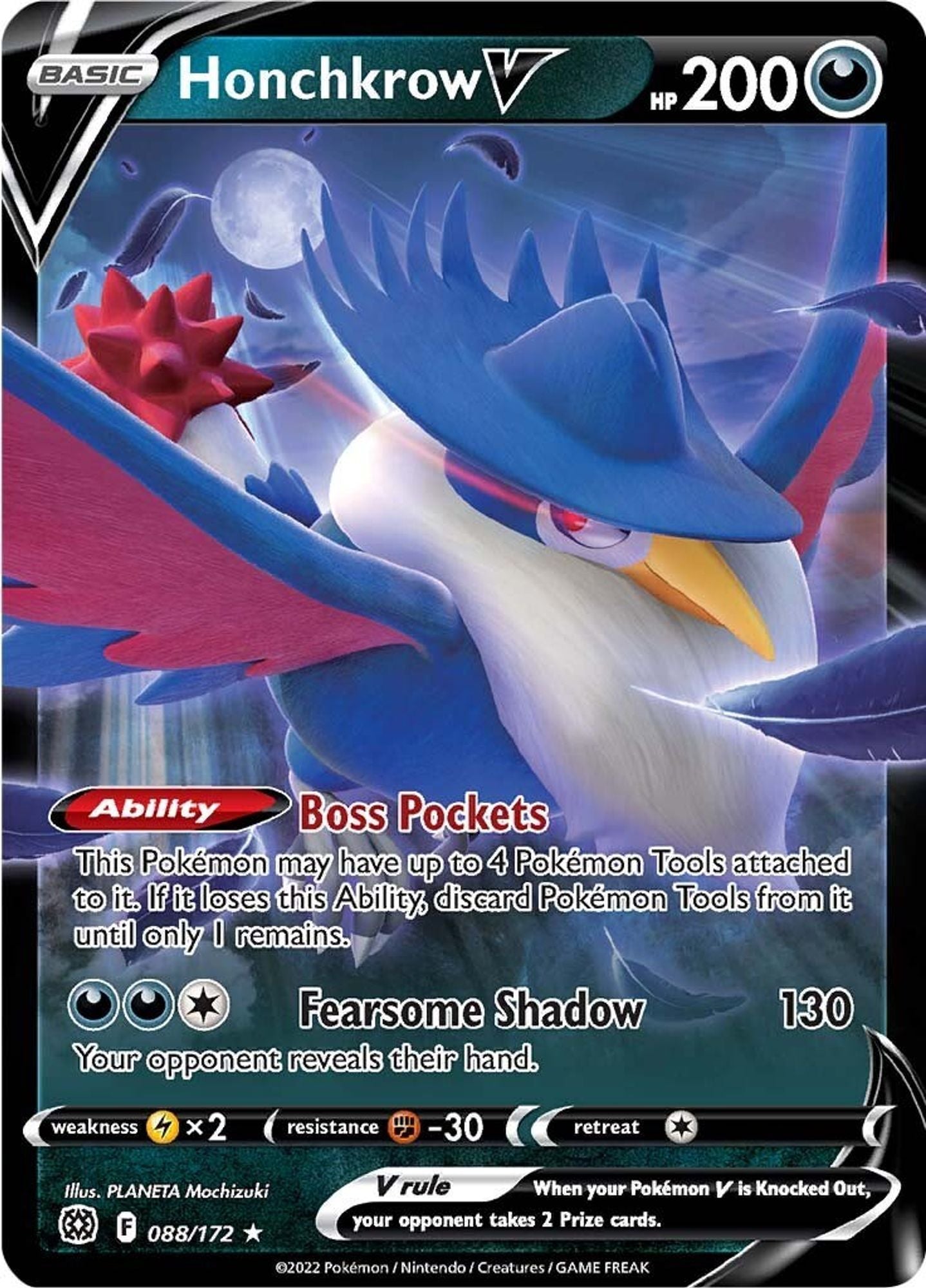 Recently Viewed
Regular price
Sale price
$4.00 USD
Unit price
per