Regular price
Sale price
$23.00 USD
Unit price
per
Sale
Out of Stock
Humblebrag
The game of bluffs, boasts, and B.S.! How many Eastern European countries can you name in 60 seconds? More importantly, how many can you claim to know?
Players will boast and brag their way through a variety of trivia topics, ranging from geography to rap music to Simpsons characters, in a tense game of one-upsmanship.
Players take turns playing cards and declaring a bid of how many of that topic they can name. Other players must either play a new card and raise the bid—or challenge the previous player to fnd out if their bid was a bluf or a boast!
Part Trivial Pursuit, part Bullsh*t with a dash of Liar's Dice, and totally fun!
Trivia with a bluffing twist means anyone can win
Hundreds of topics!
Can be family friendly or expand into spicier content!
378 prompt cards
3+ players
Ages 13+
30 minutes
View full details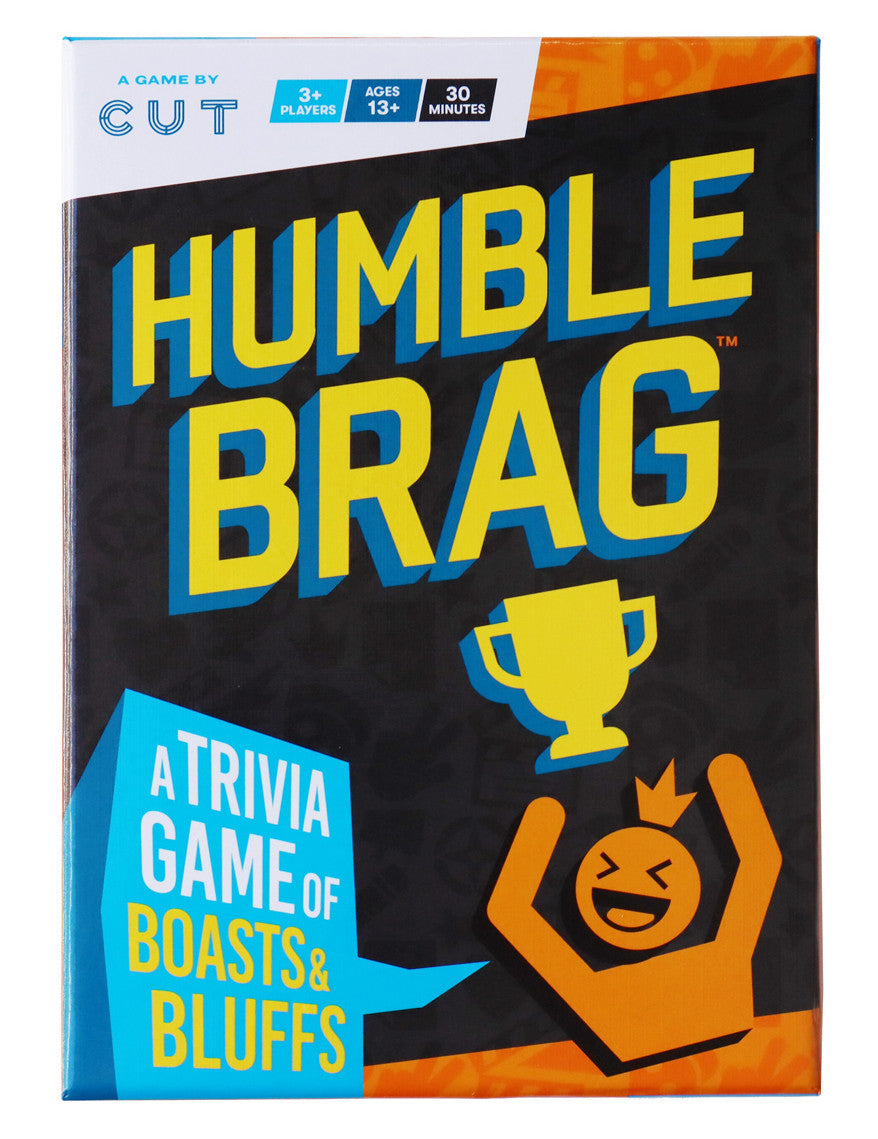 Recently Viewed
Regular price
Sale price
$23.00 USD
Unit price
per