Regular price
Sale price
$27.00 USD
Unit price
per
Sale
Out of Stock
Justice League (comics) - The Brave and The Bold US Exclusive Pop! Cover
A gripping force has the greatest super heroes caught in its tentacles. Join the heroic efforts of the members of the DC Justice League as they battle Starro the Conqueror's gigantic starfish spores. Join Pop! Wonder Woman, Pop! Aquaman, Pop! Green Lantern, Pop! Martian Manhunter, and Pop! The Flash as they grapple with an evil echinoderm, while recreating the cover of DC Comics' The Brave and the Bold issue #28. Capture this Walmart-exclusive Pop! Comic Cover of The Brave and the Bold, which features the cover art of this Justice League issue and Pops! of Aquaman, Green Lantern, Martian Manhunter, The Flash, and Wonder Woman - all packaged in a protective case that can be hung on your wall. Complete your DC collection with a collectible that's sure to make waves in your set. Vinyl figures are approximately 1-2-inches tall. Approximate dimensions of the protective case: 7"W x 10.75"H x 3.25"D. US Exclusive.
This Justice League (comics) - The Brave and The Bold US Exclusive Pop! Cover is a must-have for any fan of DC Comics. This exclusive cover features the iconic characters of the Justice League, including Batman, Superman, Wonder Woman, Flash, Aquaman, Cyborg and Martian Manhunter, all in their classic comic book costumes.
The Justice League is a team of superheroes formed by the world's greatest superheroes to protect the world from dangerous threats. The original members of the Justice League included Batman, Superman, Wonder Woman, Flash, Aquaman, Martian Manhunter and Green Lantern. Together, they are an unstoppable force that can stand up to any challenge.
Batman is the leader of the Justice League and is a master detective and combatant. He is an expert at using gadgets and martial arts to take down criminals. Superman is an alien from the planet Krypton who has superhuman strength and flight. Wonder Woman is a warrior princess from the Amazon who possesses super strength and agility. Flash is a speedster who is the fastest man alive. Aquaman is the King of Atlantis who can breathe underwater and communicate with sea life. Cyborg is a half-human, half-machine hybrid who can manipulate technology with his cybernetic enhancements. Martian Manhunter is an alien from Mars who has superhuman strength and can shapeshift.
This Justice League (comics) - The Brave and The Bold US Exclusive Pop! Cover is a great way to show your love for the Justice League and its members. Its colorful art and dynamic characters will make it a great addition to any collection.
View All Justice League Products
View full details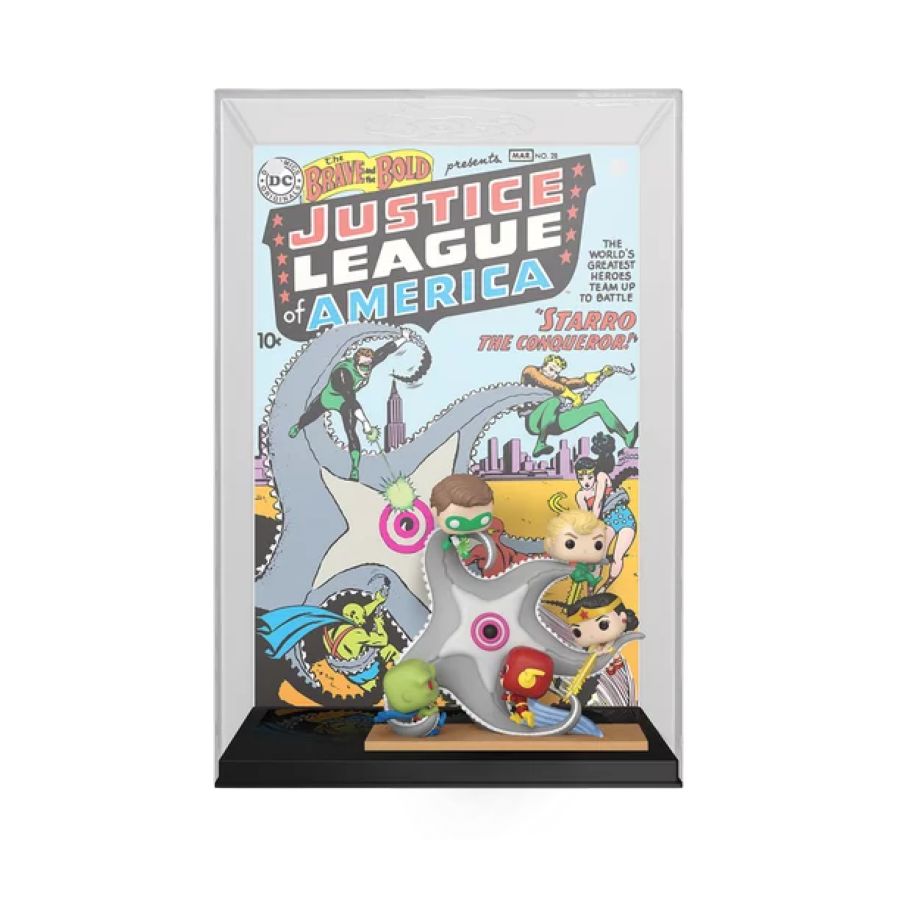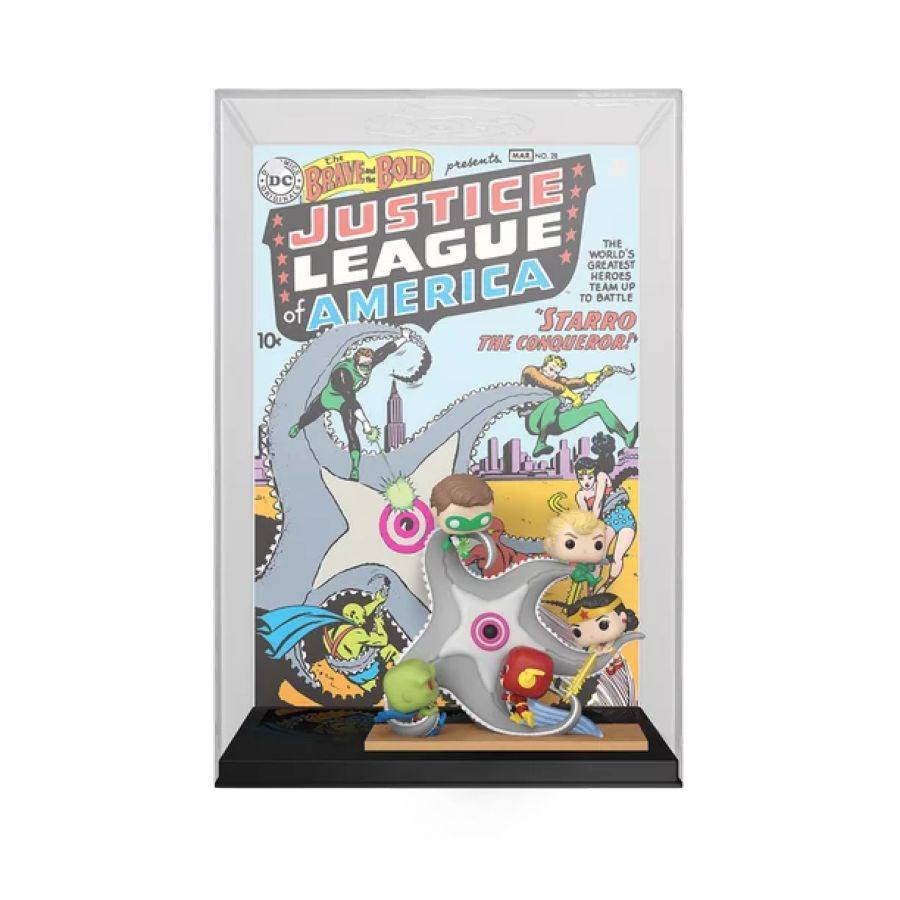 Recently Viewed
Regular price
Sale price
$27.00 USD
Unit price
per