Regular price
Sale price
$21.00 USD
Unit price
per
Sale
Out of Stock
Stoner Parking Lot
THE GAME OF BLUFFING AND PUFFING
From Forever Stoked Creative & Mondo Games, Stoner Parking Lot is the ultimate compact card-based grab-n'-go party game, where 3 to 7 buds break into teams and conspire to sneak out of the metal show for a little puff-puff-pastime... without alerting the other players who are looking to gank their dank.
To accomplish this, players must first collect the essentials: weed, a mixtape, your trusty bong, a lighter, a six-pack, and – of course – pizza. Once they've collected all six cards, they'll communicate with their partner using only the slyest of visual signals. 
If the other team catches on, they'll want to join, but no way; you've got to bogart your bud, bud!
Learned in 30 seconds and played in 15 minutes, Stoner Parking Lot is the world's most high-larious table-talking game about the need for weed.
Contents:
50 Cards
7 Guitar Picks
Rulebook
Tin Stashbox
3-7 Players
Ages 18+
15 Min Play Time
View full details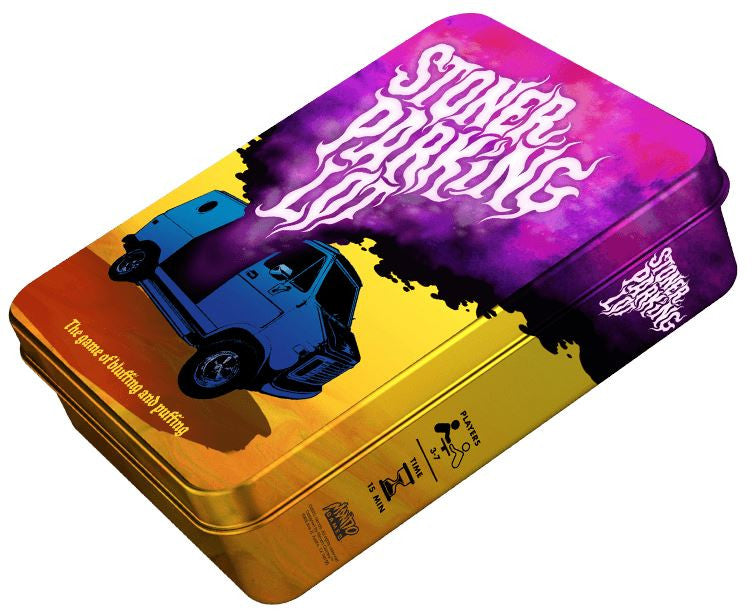 Recently Viewed
Regular price
Sale price
$21.00 USD
Unit price
per