Regular price
$102.00 USD
Sale price
$51.00 USD
Unit price
per
Sale
Out of Stock
4" POP! Vinyl Protector Bulk Bundle x100 Pack
Introducing the ultimate protection solution for your precious POP! Vinyl collection – the 4" POP! Vinyl Protector Bulk x100 Pack! As avid collectors ourselves, we understand the importance of safeguarding your valuable collectables, so our protectors provide unrivalled defence against dust, scratches, and accidental damage.

Key Features:

Superior Quality: Crafted from high-quality, crystal-clear PET plastic, our POP! Vinyl protectors ensure maximum visibility while keeping your figures safe from everyday hazards. These cases are 0.35mm thick and measure approximately 11.8 x 9.2 x 16.2cm.

Custom-Fit Design: These protectors are specifically tailored to fit 4" standard-sized POP! Vinyl figures snugly. The precise cut ensures a perfect fit for your beloved figurines without compromising their aesthetics.

Sturdy Construction: The robust PET material shields your collectables from potential mishaps and preserves their pristine condition over the long haul.

Easy Assembly: Say goodbye to cumbersome setup processes. Our protectors are designed for effortless assembly, allowing you to slide your POP! Vinyl figures in with ease, saving you time and effort.

Bulk Pack: With our x100 bulk pack, you can now protect a substantial part of your collection at an unbeatable value. Whether you're a seasoned collector or just starting, this pack is perfect for organizing your cherished figures in one go.

Protect your beloved POP! Vinyls and keep them in mint condition with the 4" POP! Vinyl Protector Bulk x100 Pack. Whether you're an avid collector or just beginning your journey, these protectors ensure your prized figures stay in pristine shape, ready to be admired for years to come. Don't let anything tarnish your collection – choose the best protection for your cherished pieces today!
View full details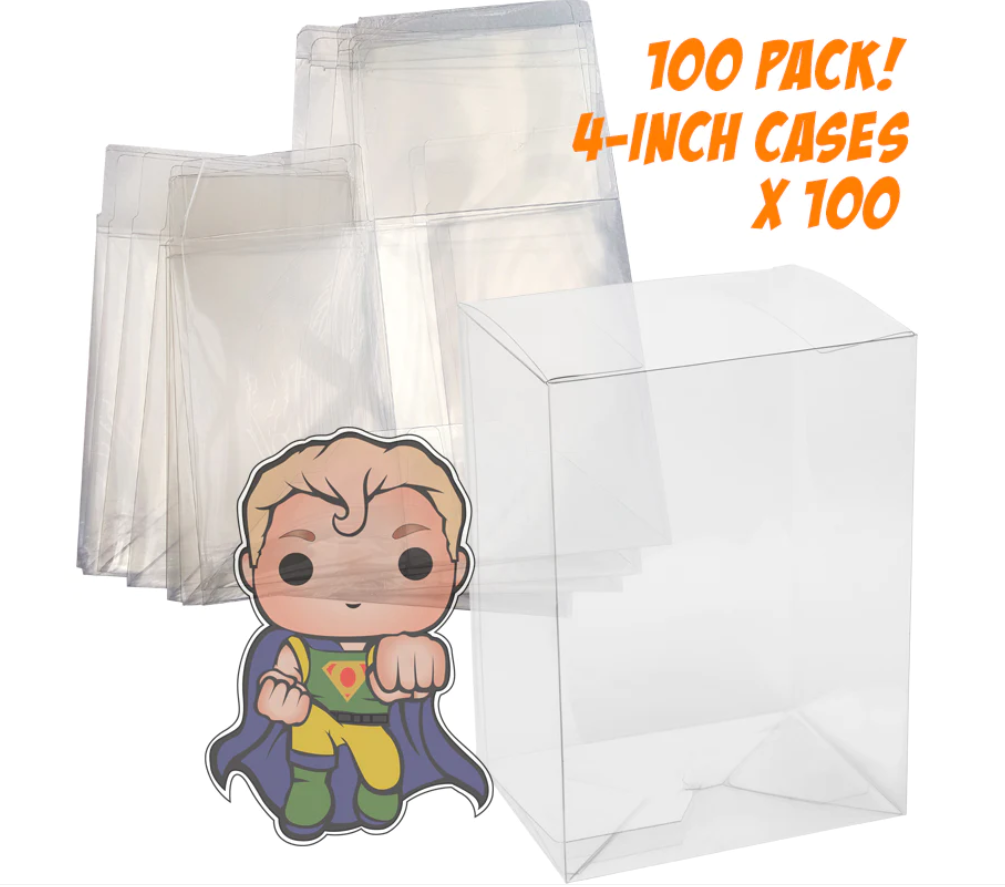 Recently Viewed
Regular price
$102.00 USD
Sale price
$51.00 USD
Unit price
per