Regular price
Sale price
$46.00 USD
Unit price
per
Sale
Out of Stock
What is it about?
Close to extinction, the Strigoi play their last card, invoking a blasphemous sacrificial rite that will lead to the rebirth of Deus Diabolus Tempter – the Cobra King! Can the Powerwolf prevent the rise of this lethal enemy?
Resurrection adds a dynamic and fast-paced new gaming experience to Armata Strigoi that will keep you in suspense until the very end! Hu! Ha!
How does it work?
• In addition to the rules of the base game, the Powerwolf heroes now have to stop the Strigoi from bringing the dreaded Cobra King and its Succubi into the world.
• The Powerwolf must defeat the Strigoi before the resurrection, otherwise their foes' vital energy will flow into the powerful Cobra King, who then unleashes his fury on the fortress.
• The heroes also have to save as many Maidens as possible and prevent their transformation into Succubi subservient to the Cobra King.
View full details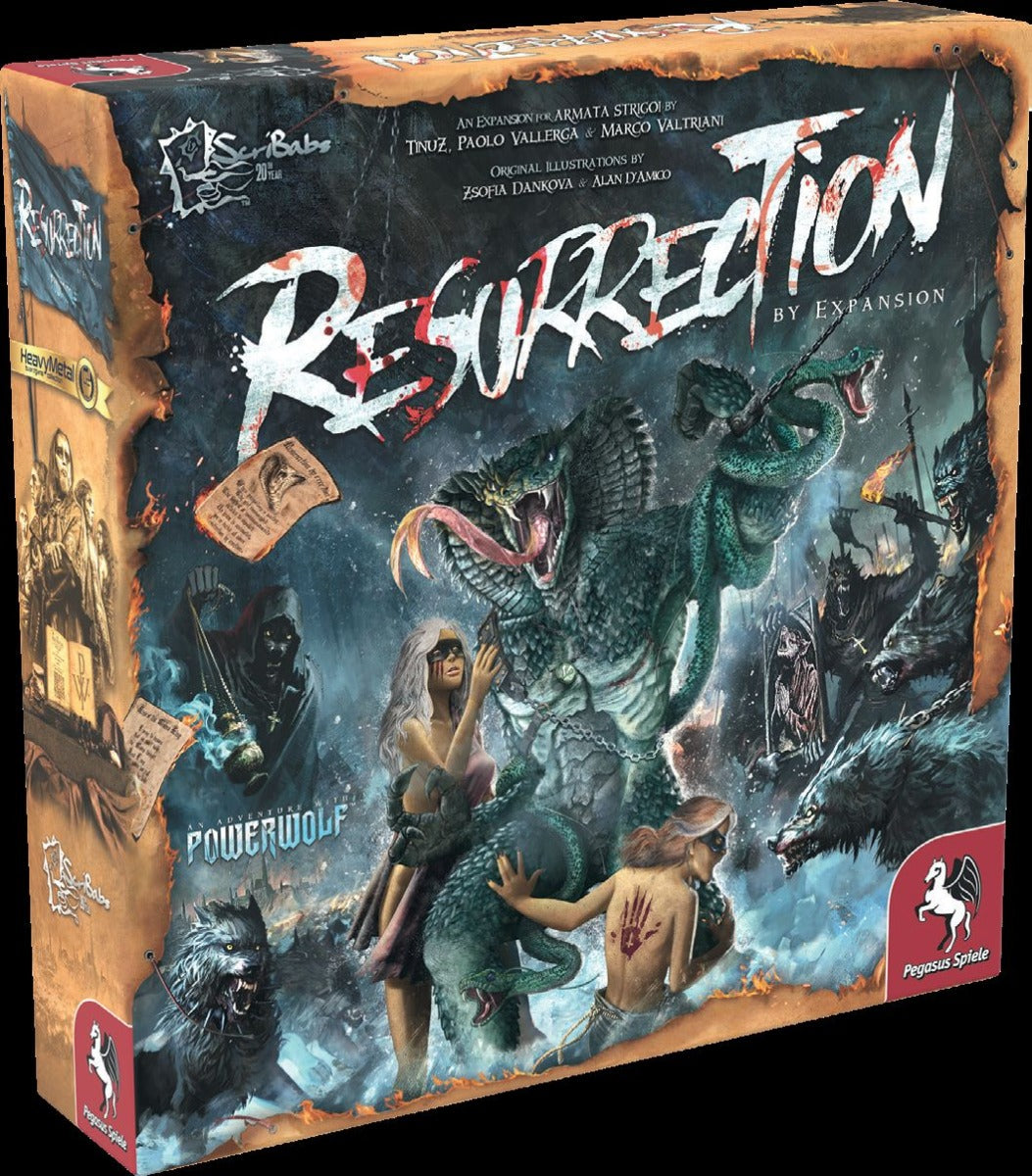 Recently Viewed
Regular price
Sale price
$46.00 USD
Unit price
per