Regular price
$103.00 USD
Regular price
Sale price
$103.00 USD
Unit price
per
Sale
Out of Stock
Blood Rage Core Box
Ragnarök has come! Secure your place in Valhalla in epic Viking battles. 
2-4 Players  |  60-90 Mins  |  Ages 14+
Features: Action Points, Area Majority / Influence, Area Movement, Card Play Conflict Resolution, Closed Drafting, Hand Management, Map Reduction, Memory, Open Drafting, Simultaneous Action Selection
Theme: Fantasy, Fighting, Miniatures, Mythology
Description: 
Ragnarök, the end of the world, is consuming the land, and so the Viking clans must pillage and battle their way to Valhalla.

In Blood Rage, 2 to 4 players control powerful Viking clans in a quest for glory before the world is finally consumed. They must invade the provinces of Midgard, pillaging for rewards that will make their clans stronger, and engaging in battles that will shower them in glory.

With stunning art by Adrian Smith, amazingly detailed miniatures by Studio McVey, and designed by the renowned Eric Lang, Blood Rage is the ultimate Viking board game.
AWARDS & HONORS
2017 Lys Passioné Finalist
2016 SXSW Tabletop Game of the Year Nominee
2016 Kennerspiel des Jahres Recommended
2016 Juego del Año Recommended
2016 International Gamers Award - General Strategy: Multi-player Nominee
2016 Goblin Magnifico Nominee
2016 Best Science Fiction or Fantasy Board Game Nominee
2015 Meeples' Choice Nominee
2015 Golden Geek Board Game of the Year Nominee
2015 Golden Geek Best Thematic Board Game Nominee
2015 Golden Geek Best Strategy Board Game Nominee
2015 Golden Geek Best Board Game Artwork/Presentation Nominee
2015 Cardboard Republic Striker Laurel Winner
2015 Cardboard Republic Striker Laurel Nominee
2015 Board Game Quest Awards Game of the Year Nominee
2015 Board Game Quest Awards Best Thematic Game Nominee
2015 Board Game Quest Awards Best Tactical/Combat Game Winner
2015 Board Game Quest Awards Best Tactical/Combat Game Nominee
2015 Board Game Quest Awards Best Production Values Nominee
View full details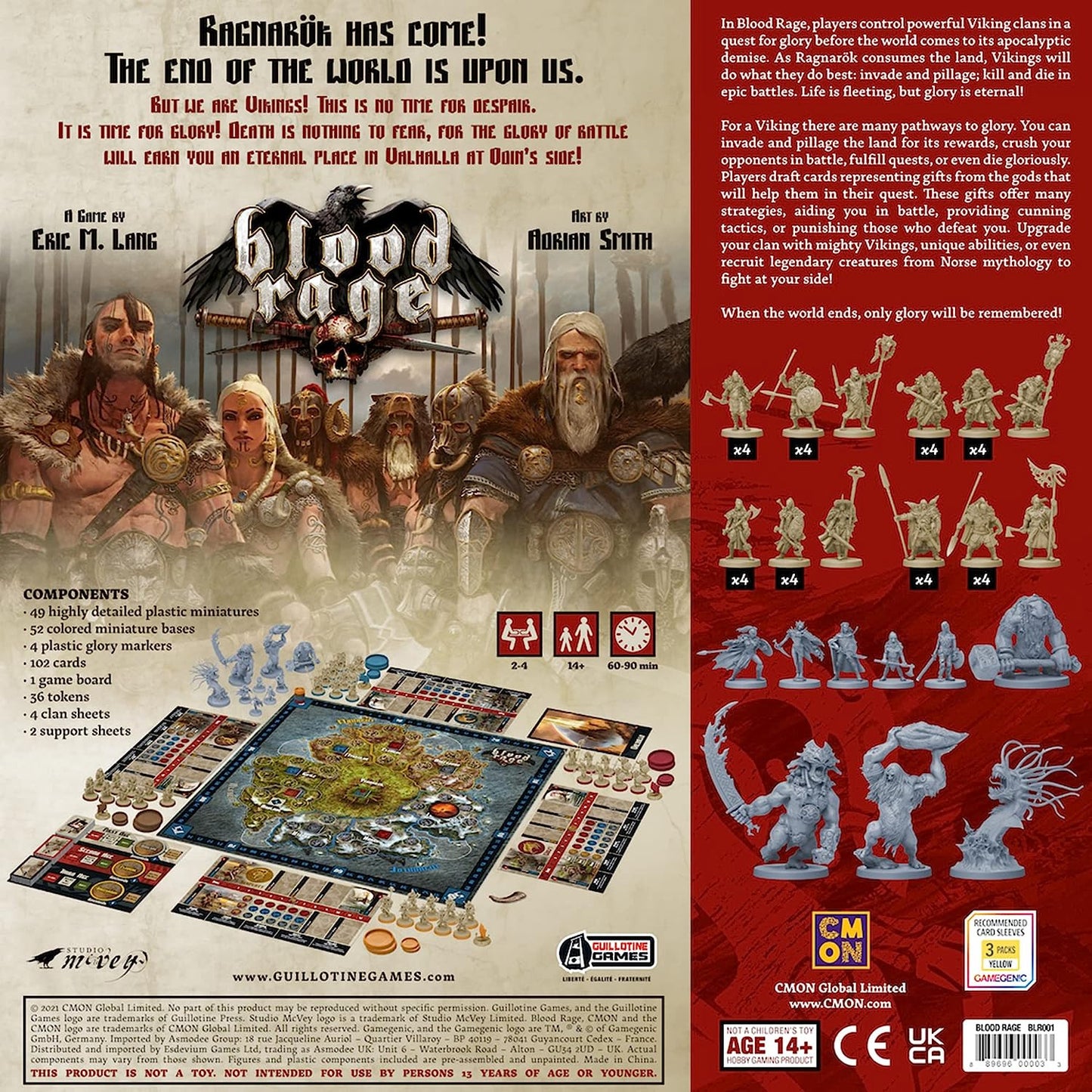 Recently Viewed
Regular price
$103.00 USD
Regular price
Sale price
$103.00 USD
Unit price
per