Regular price
$81.00 USD
Sale price
$76.95 USD
Unit price
per
Holiday Sale 5%
Out of Stock
ETA: 2023-11-09 00:00:00
"A totally new game...Combine or split pieces to move in exciting new ways."

This award-winning game design makes the perfect gift due to its elegant wrap-around board (which doubles as the case) with the pieces safely nested inside.
Your Chessplus set comprises of 38 high quality and durable resin playing pieces. The beautiful set of 19 Ivory and 19 Charcoal pieces has its own thick velvet, travel pouch. There are 3 Queens included for each colour as the game allows for many, more promotions than usual. Build your forces.
The design pays homage to the traditions of Chess piece design with an interconnecting design feature that allows for dual game play of Chessplus AND Chess.
Pieces range in height from 40mm (1.5 inches) to 70mm (2.75 inches) and are perfectly balanced to be practical during fast-paced games but are light enough to transport efficiently.
Nested display case, wrap-around board and rule book included.
View full details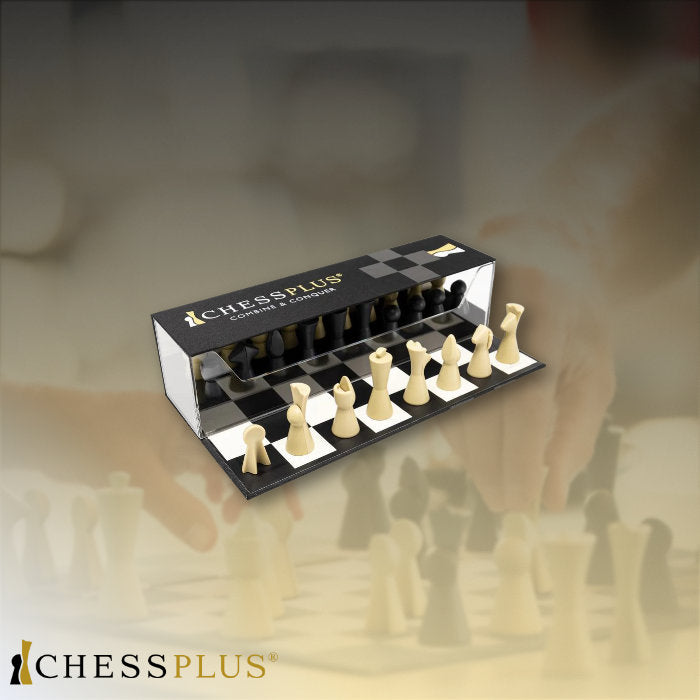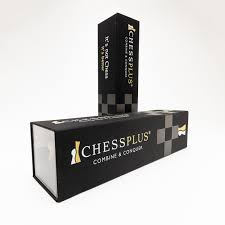 Recently Viewed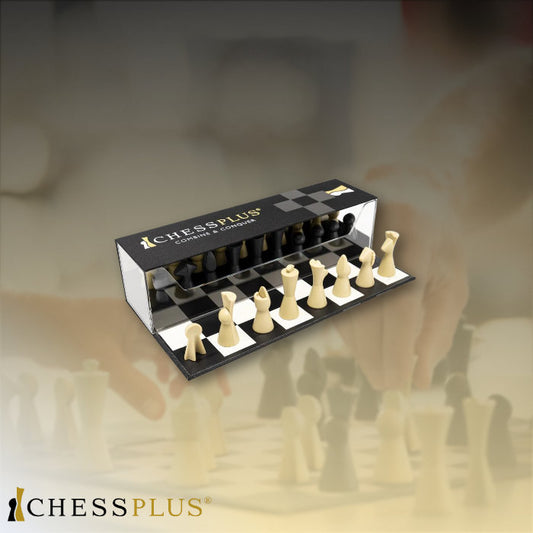 Regular price
$81.00 USD
Sale price
$76.95 USD
Unit price
per