Regular price
Sale price
$31.00 USD
Unit price
per
Sale
Out of Stock
ETA: 2023-12-14 00:00:00
Assemble the human feet at over 400% magnification! Each piece is custom cut, making for a unique puzzle to put together. Featuring accurate medical science and human anatomy, this puzzle helps highlight the complexities of our bodies and what makes us up.
In this volume, you'll assemble an accurate cross-cut section of the feet that gives you a detailed interior view from the tibia to the distal phalanx.
Focusing on our body's foundation, this puzzle illustrates the rigid yet flexible structures upon which we stand, walk, run, climb, and jump. See the bones that combine to keep us upright and the articulated joints that provide us with an impressive range of motion and bipedal balance. See the talus' mortise and tenon joint with the tibia that enables us to bend and flex. Note the thick Achilles tendon that springs us into action and the flexor retinaculum and other ligaments that bind everything together. Follow blood vessels like the tarsal artery that supply these weight-bearing wonders.
Material: Cardboard, Die-Cut to Highlight Real Anatomy
Pieces: 764
Set 4 of 5 in the Dr. Livingston Series
Illustrated by Mesa Schumacher, a Certified Medical Illustrator from Johns Hopkins University.
View full details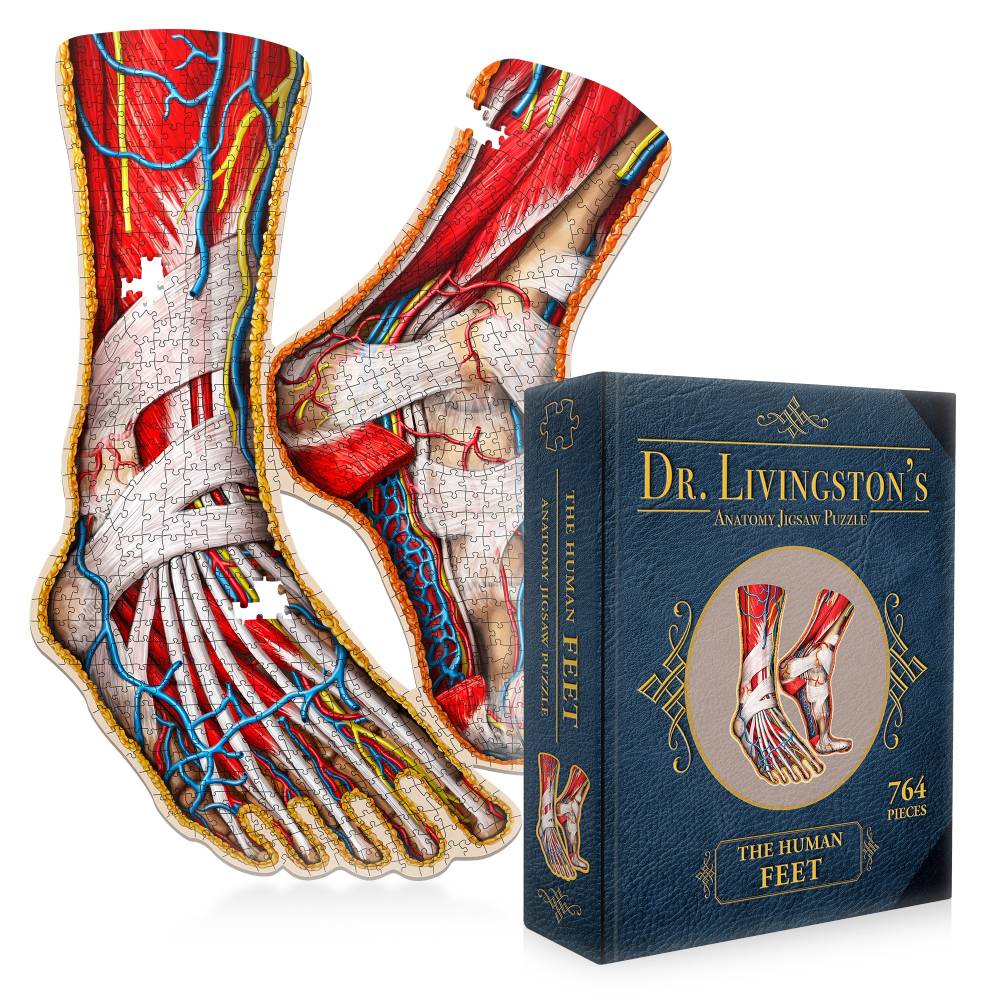 Recently Viewed
Regular price
Sale price
$31.00 USD
Unit price
per