Regular price
Sale price
$31.00 USD
Unit price
per
Sale
Out of Stock
ETA: 2023-12-14 00:00:00
Assemble the human hands at over 400% magnification! Each piece is custom cut, making for a unique puzzle to put together. Featuring accurate medical science and human anatomy, this puzzle helps highlight the complexities of our bodies and what makes us up.
In this volume, you'll assemble an accurate cross-cut section of the hands that gives you a detailed interior view from the ulnar artery to the distal phalanx.
Focusing on our prehensile appendages, this puzzle displays the numerous intricate systems that enable us to grasp our surroundings and connect with our kin. Count the bones that gird our great dexterity. Trace blood vessels as they weave throughout the wrist and onward. Track the median and other nerves that convey crucial tactile information. See the hinge joints at the fingers' knuckles that give us a powerful grip and the ligaments that limit our extension. Note the flexor tendons that allow us to straighten our digits and the abductor pollicis that helps move our opposable thumbs.
Material: Cardboard, Die-Cut to Highlight Real Anatomy
Pieces: 512
Set 3 of 5 in the Dr. Livingston Series
Illustrated by Mesa Schumacher, a Certified Medical Illustrator from Johns Hopkins University. 
View full details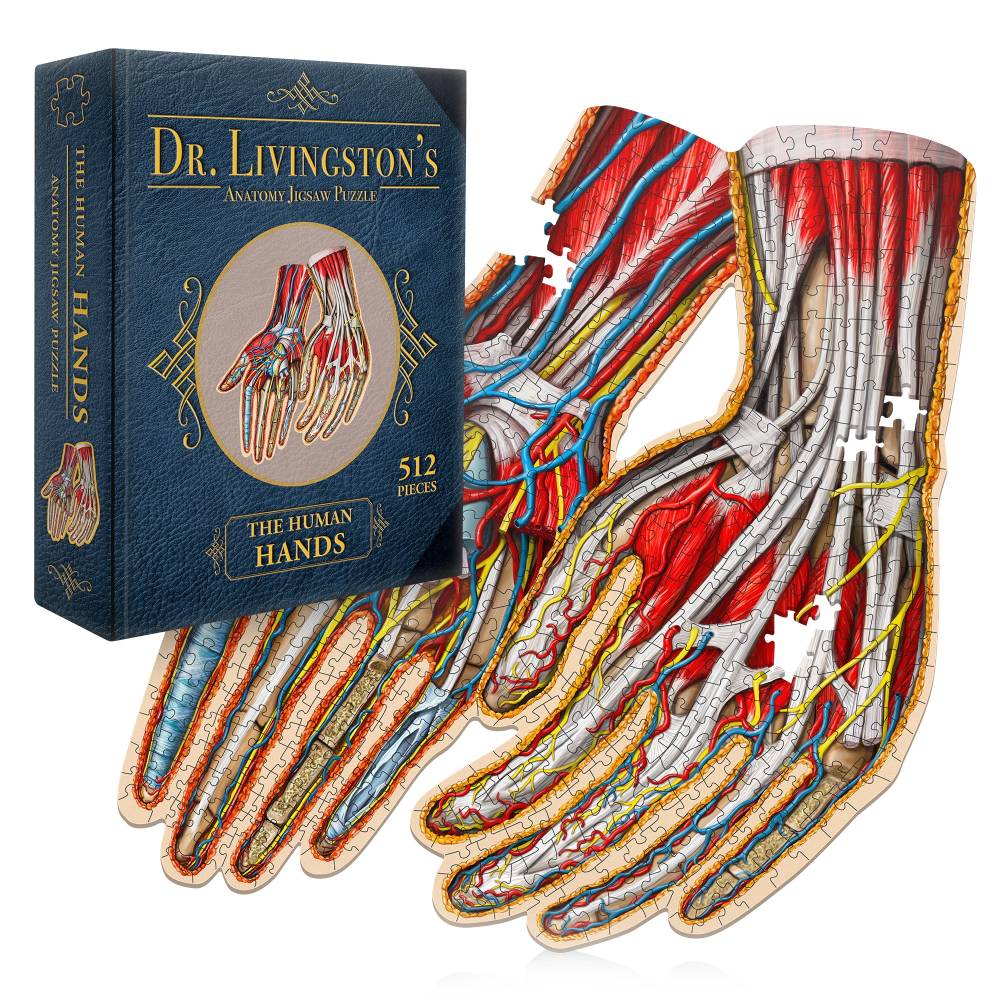 Recently Viewed
Regular price
Sale price
$31.00 USD
Unit price
per