Regular price
Sale price
$62.00 USD
Unit price
per
Sale
Out of Stock
ETA: Date TBA
You've seen a number of iconic D&D creatures rendered in cuddly plush, but now you can own a cuddly companion of one of the Forgotten Realms' most iconic heroes!
Drizzt, the drow ranger, is a formidable force for good in northern Faerûn; his plush form even wears his iconic fur-brimmed green cloak that he rarely leaves home without! Drizzt is also accompanied by his own plush pet in the form of his beast companion Guenhwyvar, the black panther who is summoned by his Figurine of Wonderous Power.
With this plush at your side, you will be sure to go on some fantastic adventures and you will be in great company while you do so! This plush is one of many offerings to celebrate the 35th Anniversary of Drizzt—it sits at 13 inches tall and is made with the softest premium materials and love.
View full details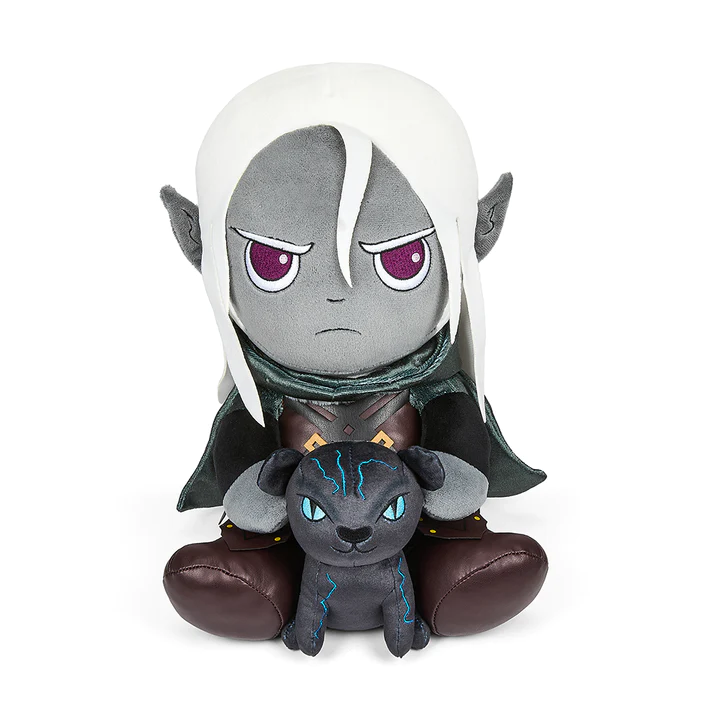 Recently Viewed
Regular price
Sale price
$62.00 USD
Unit price
per