Regular price
Sale price
$4.00 USD
Unit price
per
Sale
Out of Stock
Card Number / Rarity: 122/203 / Ultra Rare
Card Type / HP / Stage: Dragon / 220 / Basic
Attack 1: [FM] Metal Claw (70)
Attack 2: [FMM] Breaking Swipe (140)
During your opponent's next turn, the Defending Pokemon's attacks do 30 less damage (before applying Weakness and Resistance).
Weakness / Resistance / Retreat Cost: None / None / 2
Artist: PLANETA Mochizuki
TCGplayer Tip: Duraludon V combined offense and defense in one move with Breaking Swipe. With no weaknesses, Durludon is poised to whittle down your rival's Pokémon with relative ease, especially if you have some healing on hand.
SWSH07: Evolving Skies Singles. Placeholder Image Provided. The item available is listed in the Title. The item may be similar but not exactly the same as the image (e.g. variation to centering, holofoil pattern or surface detail). Listed cards may have imperfections.
View full details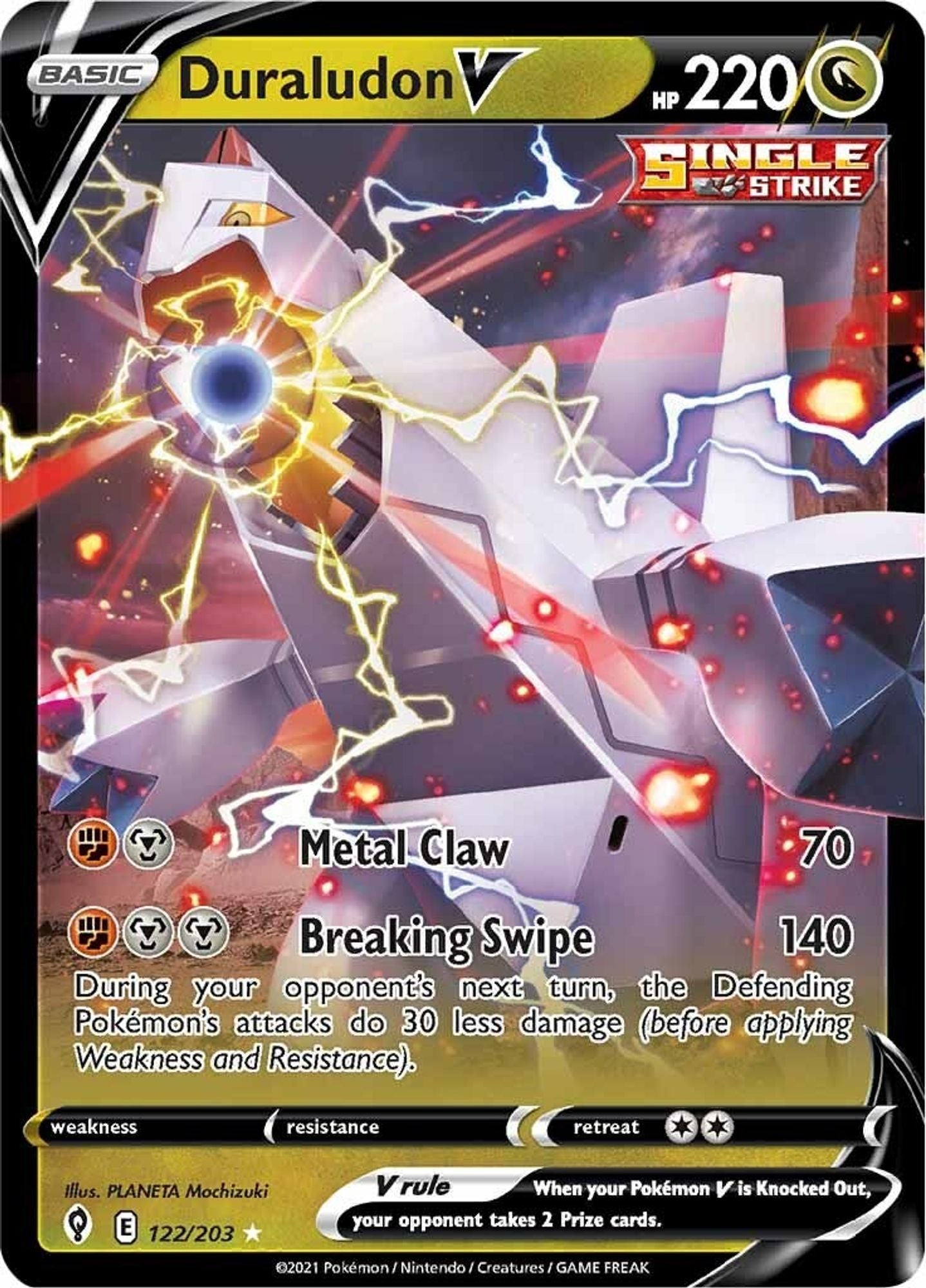 Recently Viewed
Regular price
Sale price
$4.00 USD
Unit price
per