Regular price
Sale price
$42.00 USD
Unit price
per
Sale
Out of Stock
Steam and Shadow is the second Chapter Expansion for Elder Scrolls: A Call to Arms. It includes cards for Dwemer Animunculi and The Dark Brotherhood. Additional Battle Mode and Delve Quests, Traps and Events expand the narrative adventure game. Equip your heroes with new weapons, spells, armour and enchantments to overcome the dangers of Skyrim
This card pack contains 226 cards containing new heroes, followers, adversaries, upgrades, quests, traps, events and more to allow players to use the new models in Chapter 2 and customise The Elder Scrolls: A Call to Arms miniatures.
Includes:
23x Educational Cards
69x Poker Cards
134x Euro Mini Cards
Contains cards for the following sets: Dwemer Centurion and Ballista, Dwemer Spheres and Spiders, Frostbite Spiders Council of the Dark Brotherhood, Dark Brotherhood Aspirants, Flame Atronachs, Imperial Vanguard, Stormcloak Shieldbreakers, Adventurer Wanderers, Adventurer Delvers, Trolls, Giant Frostbite Spider.
Please Note:
One card deck supplied.
The product is supplied in English.
View full details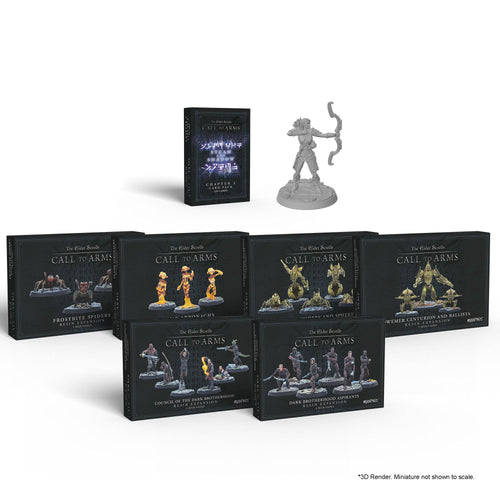 Recently Viewed
Regular price
Sale price
$42.00 USD
Unit price
per