Regular price
Sale price
$47.00 USD
Unit price
per
Sale
Out of Stock
Hey! That's My Fish
Quest for the most fish, but don't get stranded as ice disappears beneath your feet. 
2-4 Players  |  20 Mins  |  Ages 8+
Features: Grid Movement, Hexagon Grid, Map Reduction, Modular Board, Variable Set-up
Theme: Animals
Description:
In Hey, That's My Fish!, players want to catch as many fish as possible with their waddle of penguins. Each turn, a player moves one penguin in a straight line over hex-shaped ice tiles with 1, 2 or 3 fish on them. The player then collects the hex from where the penguin started its movement from the table, thereby creating a gap which penguins can't cross on future turns. When a penguin can't move, it's removed from play with its owner claiming the tile on which it stands. The player who collects the most fish wins.
AWARDS & HONORS
2012 Lucca Games Best Family Game Nominee
2012 Årets Spill Best Family Game Nominee
2006 Vuoden Peli Family Game of the Year Nominee
2006 Spiel des Jahres Recommended
2006 Spiel der Spiele Hit für Familien Recommended
2006 Juego del Año Finalist
2006 Japan Boardgame Prize Best Foreign Game for Beginners Winner
2006 Japan Boardgame Prize Best Foreign Game for Beginners Nominee
2006 Golden Geek Best Light / Party Game Nominee
2006 Golden Geek Best Kids' Board Game Nominee
2006 Golden Geek Best Family Board Game Nominee
2006 Golden Geek Best 2-Player Board Game Nominee
View full details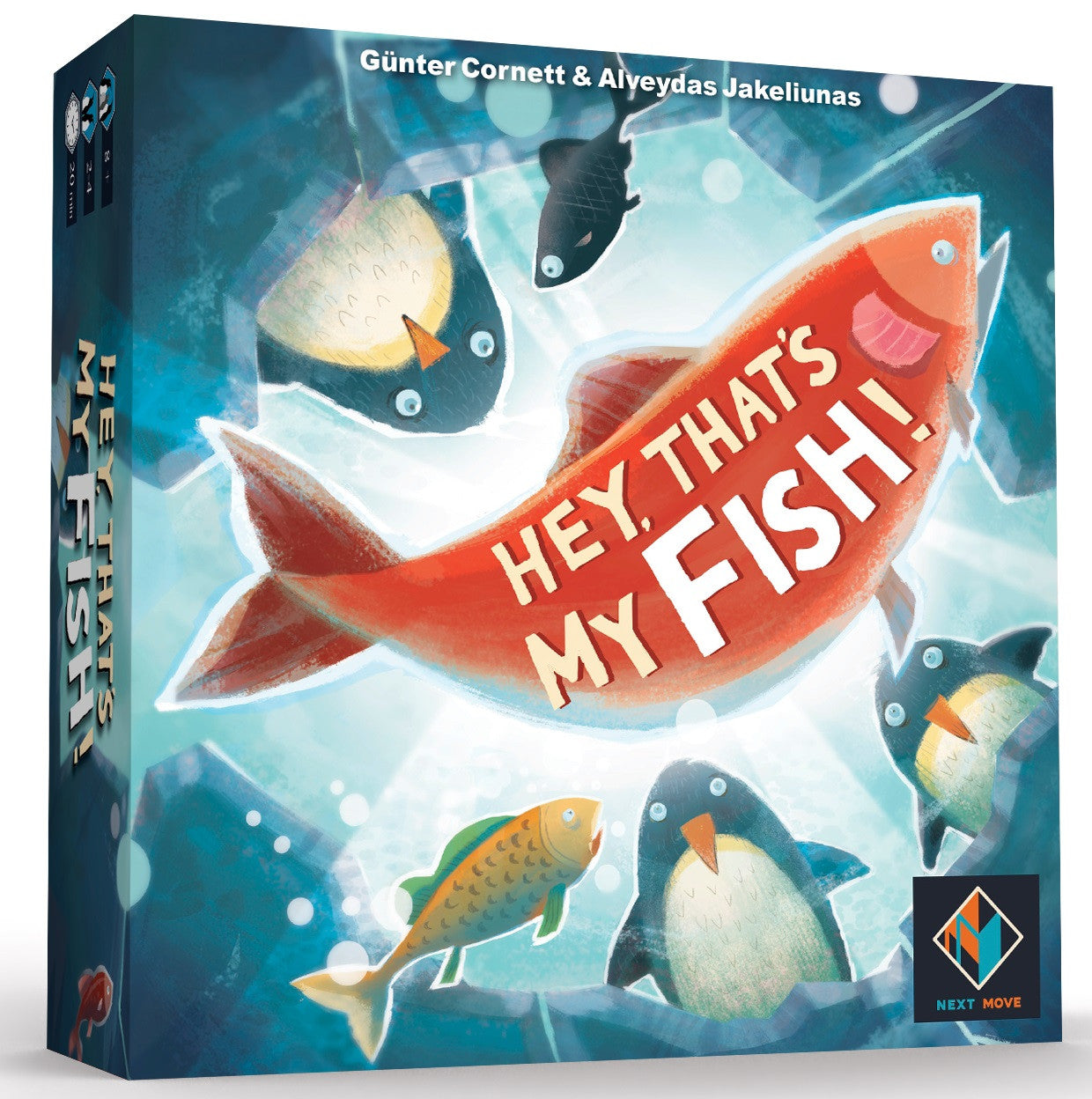 Recently Viewed
Regular price
Sale price
$47.00 USD
Unit price
per