Regular price
Sale price
$33.00 USD
Unit price
per
Sale
Out of Stock
Junk Forts
Collect junk, construct your defences, and may the best fort win.
In Junk Forts, players take the role of kids constructing super-serious definitely structurally sound fortifications from finds at a scrapheap, pilfering materials from a circulating junk truck.
Player are competing to build the coolest fort, replete with towers, banners, walls, 'special characters' (read cool costumes), and more.
Each turn players draft from a rondel of cards, collecting new materials and adding it to their fort, or placing it in their Archives, Treasury or Gatehouse if it's more than just another chunk of wall made from the side of a van. Combinations of different defences will provide more prestige points for your fort, as well as doubling down on certain combos with one of a range of banners, or utilising the special powers of characters to reap the benefits of your existing combos.
View full details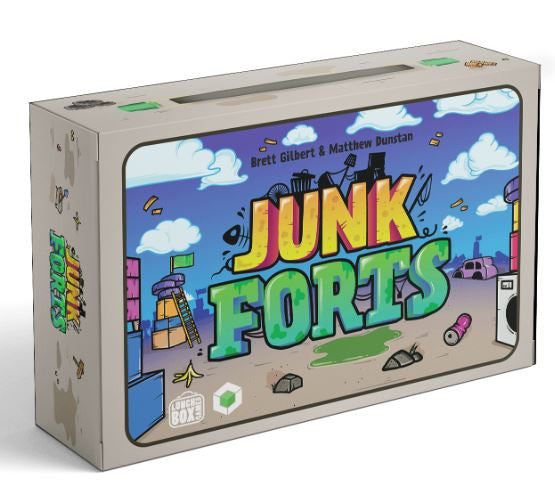 Recently Viewed
Regular price
Sale price
$33.00 USD
Unit price
per