Regular price
$17.00 USD
Sale price
$14.45 USD
Unit price
per
Holiday Sale 15%
Out of Stock
Jurassic Park 30th Anniversary - Hatching Raptor SDCC 2023 Summer Convention Exclusive Pop! Vinyl
Collectors, uhh, find a way!

Introducing the Jurassic Park 30th Anniversary - Hatching Raptor SDCC 2023 Summer Convention Exclusive Pop! Vinyl, a thrilling collectable that brings the prehistoric world of dinosaurs to life. This exceptional figure captures the excitement of a hatching raptor, a pivotal moment from the iconic film franchise, in exquisite detail. With its lifelike textures and vibrant colours, this limited edition Pop! Vinyl showcases the anticipation and wonder of witnessing the birth of a dinosaur. From the cracked eggshell to the adorable yet fierce expression, every aspect of this figure celebrates the awe-inspiring nature of Jurassic Park. As a SDCC 2023 exclusive, this Pop! Vinyl is a must-have for fans and collectors, commemorating three decades of Jurassic Park's impact on popular culture. Immerse yourself in the adventure and add a touch of Jurassic magic to your collection with the Hatching Raptor!

This SDCC 2023 Summer Convention Comic Con exclusive Funko Pop Vinyl figure is a must-have for any collection! Don't miss out on this highly detailed and collectible POP figure, exclusive to Funko's Summer Convention for 2023's San Diego Comic Con / shared convention exclusives.

Ozzie Collectables is a pop culture collectibles store located in Australia dedicated to bringing you the largest possible variety of mint condition and exclusive Funko Pop Vinyl figures. Add this to your collection today!

This item comes in a Pop Protector free of charge to ensure maximum protection.

View full details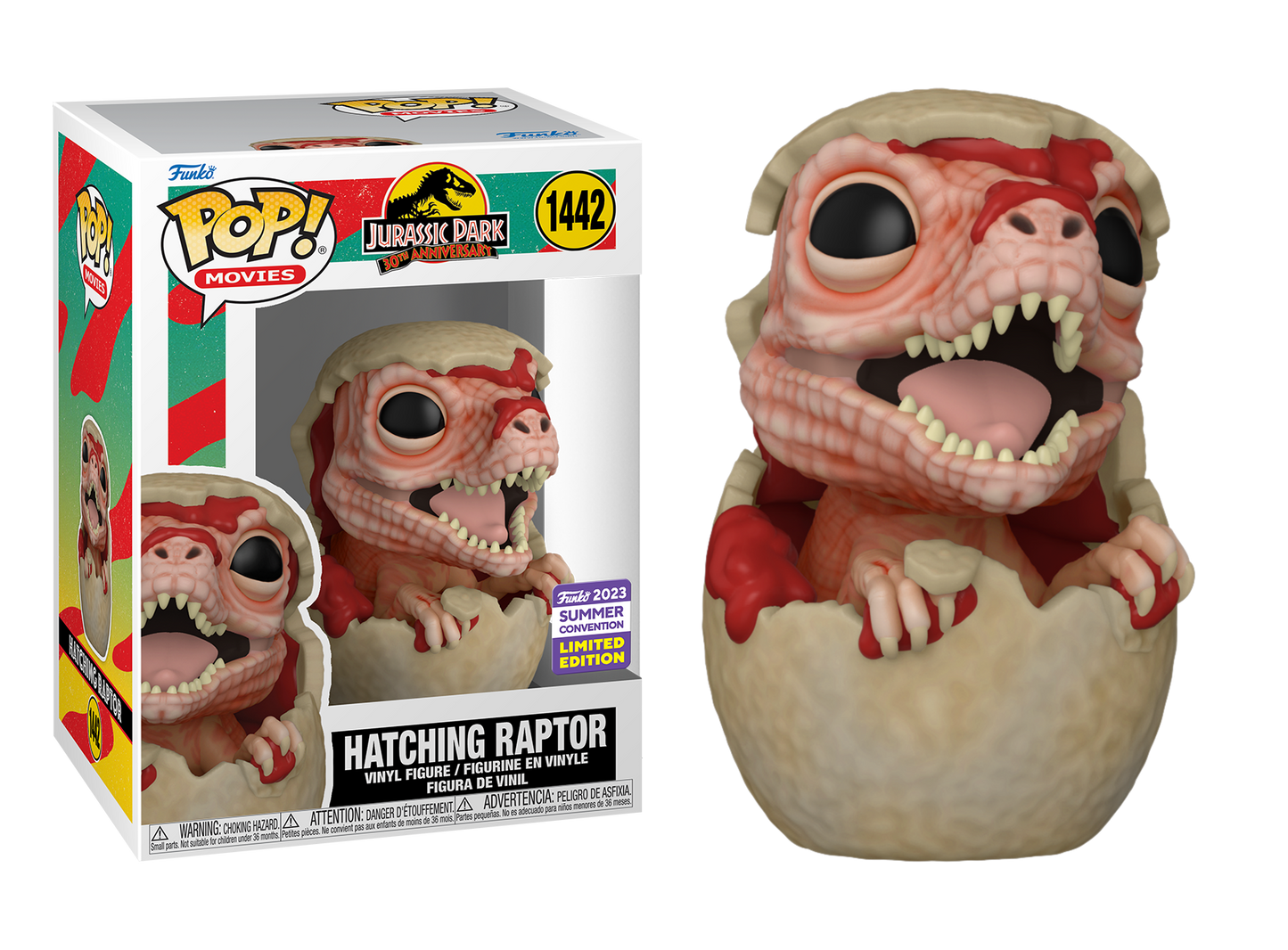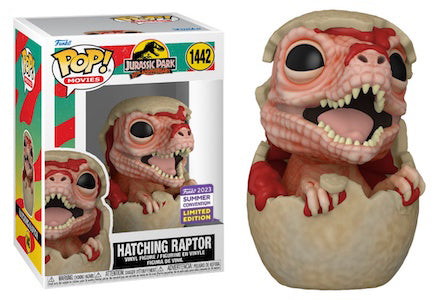 Recently Viewed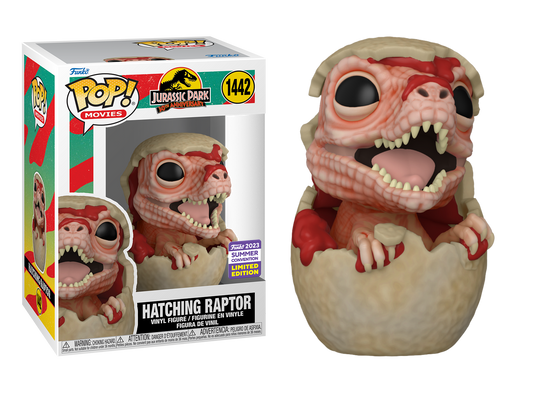 Regular price
$17.00 USD
Sale price
$14.45 USD
Unit price
per