Regular price
Sale price
$41.00 USD
Unit price
per
Sale
Out of Stock
Memoir '44 Winter Wars Expansion
CLASSIFICATION   EDIT
Type Wargames 
Category Expansion for Base-gameWargameWorld War II
Mechanisms N/A
Family Commands & ColorsMemoir '44
Expansion For Memoir '44
Advertisement
As would befit your ration pack if you were about to embark on one of the coldest and most bitter fights of the war, after 5 long years of weary battles, we have packed this expansion with every thing you could ever need to combat in a snow-covered environment.
But judge for yourself, soldier! Inside this pack you will find:
- 88 double-sided Winter tiles, 28 Special Unit badges, 20 round markers and 16 obstacles
- 20 Winter Combat cards, similar in concept to the Urban Combat cards introduced in Memoir '44: Sword of Stalingrad
- 80 new Command cards, designed specifically for Breakthrough battles
- New Winter Combat rules
- New Troops, including the all new Tank Destroyer and Heavy Anti-Tank Gun units and Late War model versions of an Anti-Tank Gun, Mortar and Machine Gun.
View full details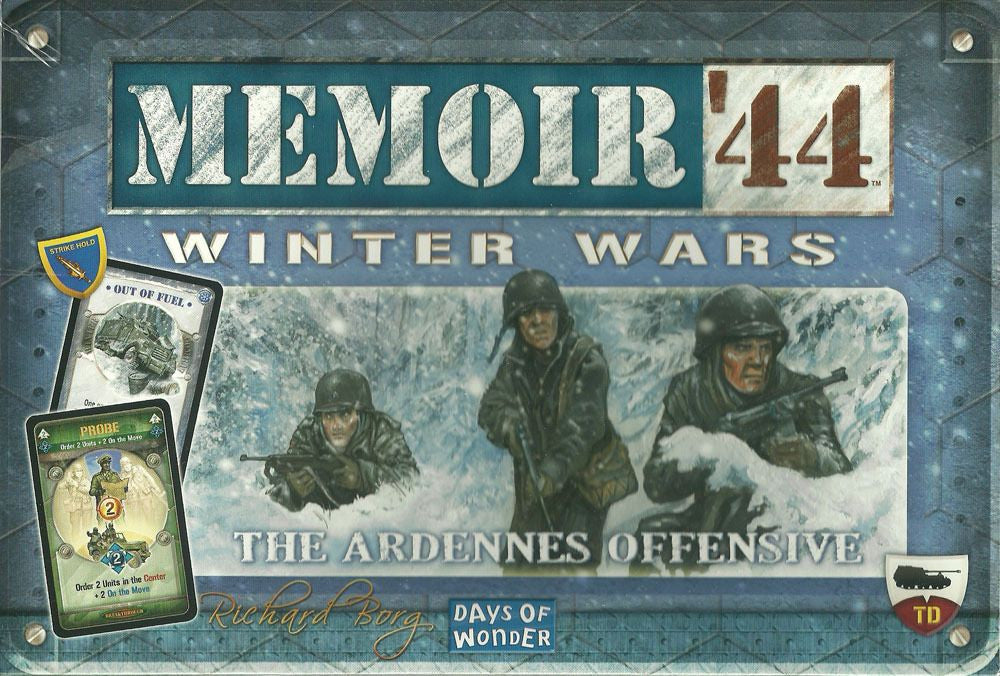 Recently Viewed
Regular price
Sale price
$41.00 USD
Unit price
per