Regular price
Sale price
$38.00 USD
Unit price
per
Sale
Out of Stock
ETA: Date TBA
All's not well in Whinnypeg…
Candy Apple's Zap Apple trees have stopped blooming! Not only is the Zap Apple jam not going to be ready, but the tourists who came to see the Zap Apples bloom are heartbroken and about to leave empty-hooved. Can Granny Smith find some ingenious ponies to figure out what's going on?
You and your friends get to solve a Zap Apple mystery and maybe even make some new friends in this adventure for the My Little Pony Roleplaying Game! In a Jam is a perfect follow-up adventure to the introductory adventure "Stealing Thunder" found in the Core Rulebook or can be played on its own.
Features:
In a Jam adventure booklet for 1st level characters!
Adventure takes place in Whinnypeg where the Zap Apple trees have stopped blooming!
Encounter NPCs like Granny Smith and Candy Apple!
4-Panel, double-sided GM Screen with beautiful My Little Pony artwork on the outer panels!
GM Screen includes reference tables and key rules to streamline play!
View All My Little Pony Products
View full details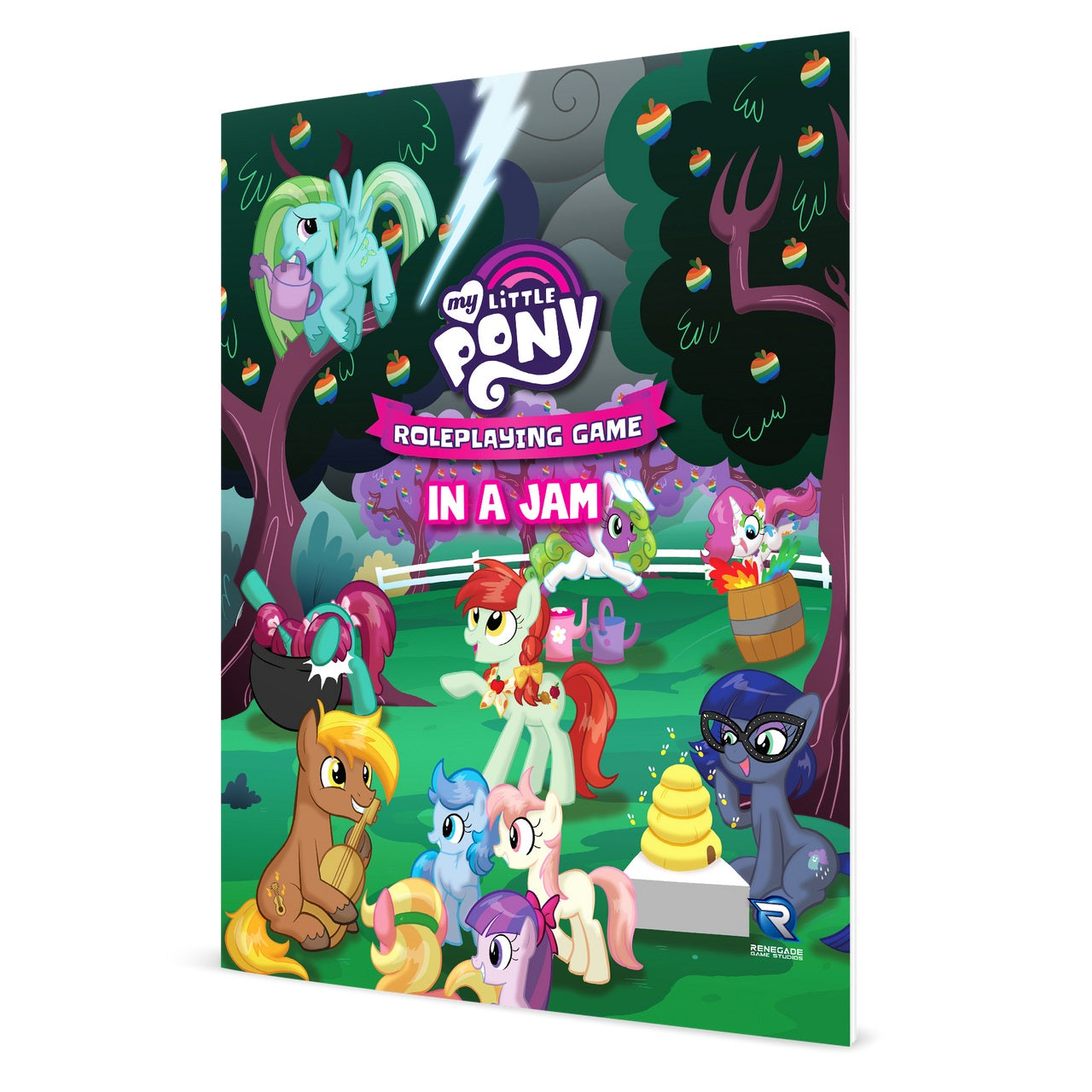 Recently Viewed
Regular price
Sale price
$38.00 USD
Unit price
per