Regular price
Sale price
$34.00 USD
Unit price
per
Sale
Out of Stock
ETA: Date TBA
Bring your Dead God's Hand adventures to life on your tabletop with this pair of double-sided full-colour Flip-Mats featuring key encounter locations from the Pathfinder Second Edition deluxe adventure on either side! Two sides depict the sprawling compound of the evil dwarf Clan Orthux, where the heroes begin the adventure as captives. Another side features the bloody tomb of a great church patriarch in the long-lost Sanctum of Aroden, while another depicts the famous throne room of the Ancient Azlanti Empire, mere minutes before the planetary cataclysm of Earthfall!
Each of the two maps in Flip-Mat: The Dead God's Hand Multi-Pack measures 70cm x 76.2cm unfolded, and 20.3cm x 25.4cm folded. A Flip-Mat's coated surface can handle any dry erase, wet erase, or even permanent marker. Usable by experienced GMs and novices alike, Pathfinder Flip-Mats fit perfectly into any Game Master's arsenal!
On tabletops across the world, the Flip-Mat Revolution is changing the way players run their fantasy roleplaying games! Why take the time to sketch out ugly scenery on a smudgy plastic mat when dynamic encounters and easy cleanup is just a Flip away?
View full details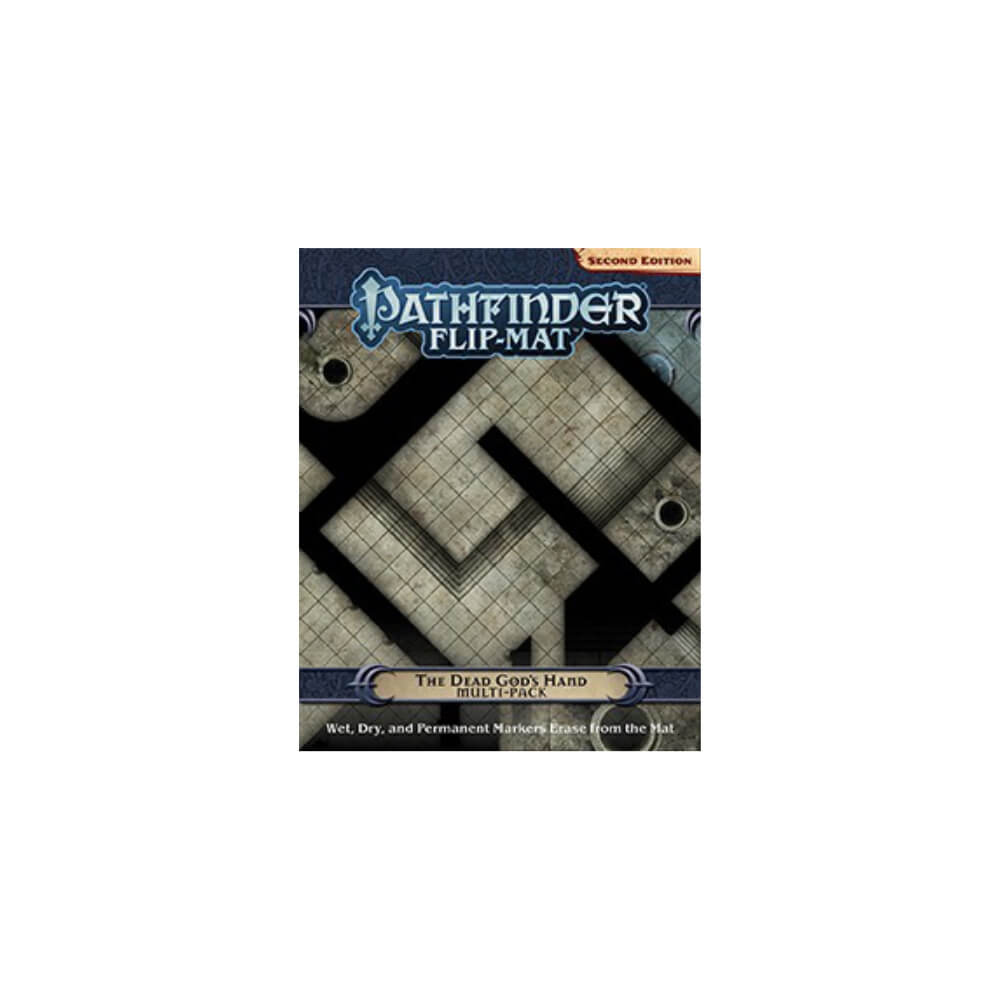 Recently Viewed
Regular price
Sale price
$34.00 USD
Unit price
per