Regular price
Sale price
$27.00 USD
Unit price
per
Sale
Out of Stock
Dragonair is a Dragon-type Pokemon known for its elegant and serpentine appearance. It evolves from Dratini and evolves into Dragonite in the Pokemon video games.
The 12" Dragonair plush refers to its size, indicating that it measures approximately 12 inches (30 centimeters) in height. It is designed to resemble Dragonair with its long, slender body, light blue coloration, and distinctive wings on its head. It may also feature details like black eyes, a small mouth, and a flowing tail.
The 12" Dragonair plush is sought after by Pokemon collectors and fans who appreciate Dragonair's graceful design and dragon-like characteristics. It can be used for display, decoration, or as a cuddly companion. Dragonair's rarity and mystical charm make it an appealing choice for those who want to add a unique and enchanting Pokemon plush to their collection.
View full details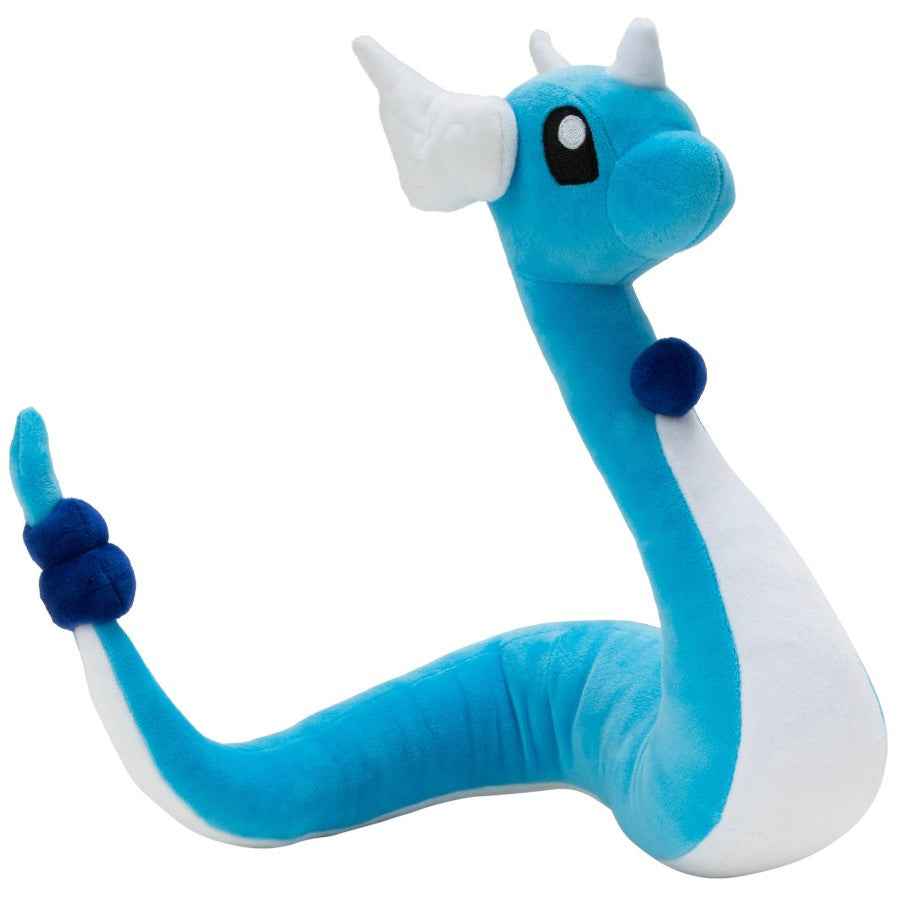 Recently Viewed
Regular price
Sale price
$27.00 USD
Unit price
per