Regular price
Sale price
$54.00 USD
Unit price
per
Sale
Out of Stock
ETA: Date TBA
Introducing a brand-new type of card: Arsenal Cards! This expansion incorporated some of the larger ranger equipment such as Battilzers.
Also included are four new characters, Void Knight, Izzy Garcia, Trini Kwan, and Typer Navarro, each with a figure, character card, Zord card, combat deck, along with an array of the new Arsenal cards.
Power Rangers: Heroes of the Grid is needed to play.
Features
Introducing four new characters, each with a figure, character card, Zord card, combat deck, along with an array of new Arsenal cards

Void Knight (Nemesis enemy)
Izzy Garcia (Dino Fury Green)
Trini Kwan (Black Dragon Armor)
Tyler Navarro (Dino Charge Red)
Contents
30 Ranger Combat Cards (10 per ranger)
8 Nemesis Enemy Cards
1 Nemesis Deployment Card
20 Arsenal Cards, all unique
3 Ranger Character Cards
3 Zord Cards
3 Rangers Miniatures
1 Nemesis Figure
1 Rulesheet
View All Power Rangers Products
View full details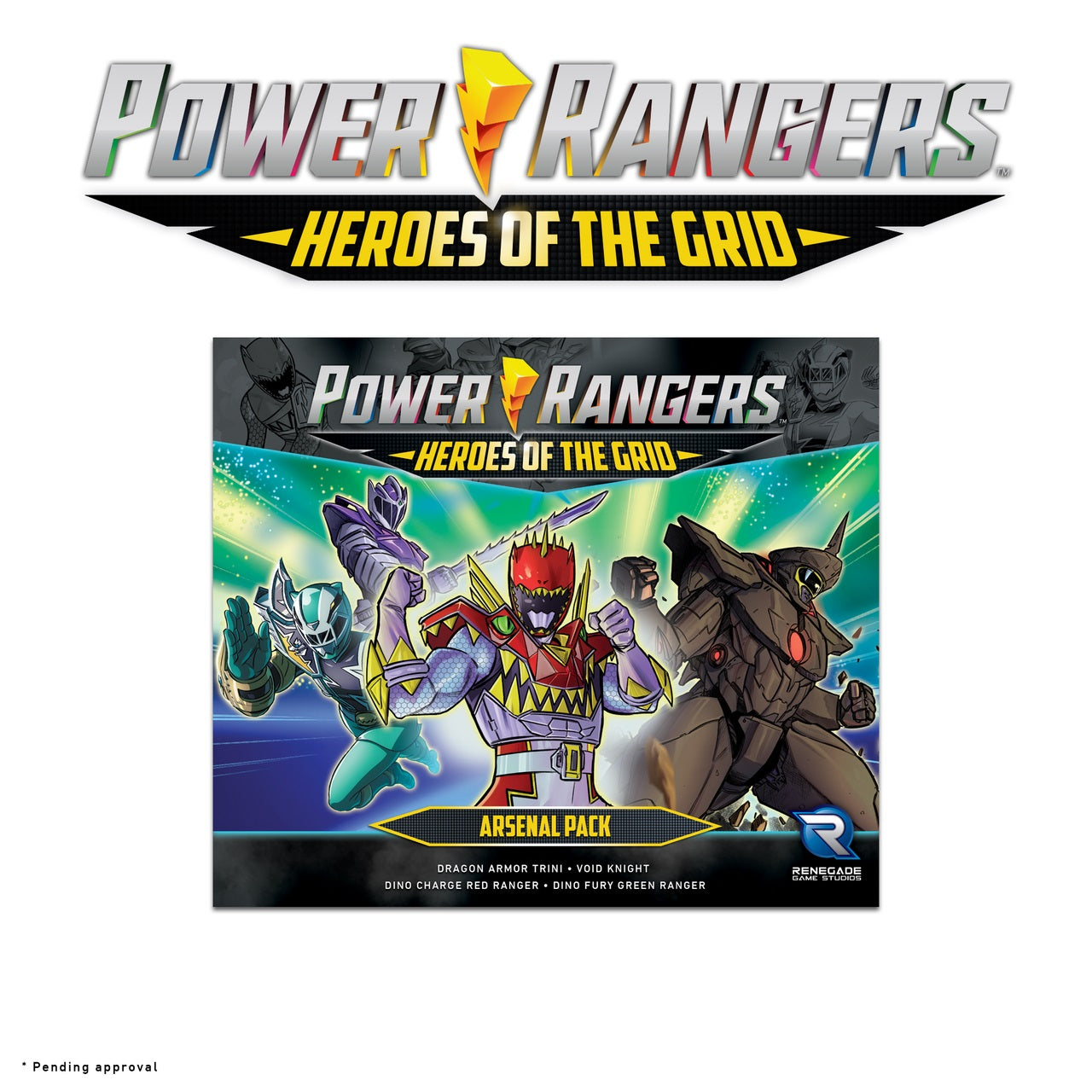 Recently Viewed
Regular price
Sale price
$54.00 USD
Unit price
per