Regular price
Sale price
$2.00 USD
Unit price
per
Sale
Out of Stock
Card Number / Rarity: 15/132 / Classic Collection
Card Type / HP / Stage: Lightning / / Basic
Attack 1: [L] Plasma (20)\
If there are any L Energy cards in your discard pile, attach 1 of them to Rocket's Zapdos.
Attack 2: [1LLL] Electroburn (70)
Rocket's Zapdos does damage to itself equal to 10 times the number of L Energy cards attached to it.
TCGplayer Tip: The original Rocket's Zapdos, which this Celebrations card is based on, was released in Gym Challenge in 2000 and is one of the most popular cards from othat set. This version preserves the original's stats and illlustration.
Celebrations: Classic Collection Singles. Placeholder Image Provided. The item available is listed in the Title. The item may be similar but not exactly the same as the image (e.g. variation to centering, holofoil pattern or surface detail). Listed cards may have imperfections.
View full details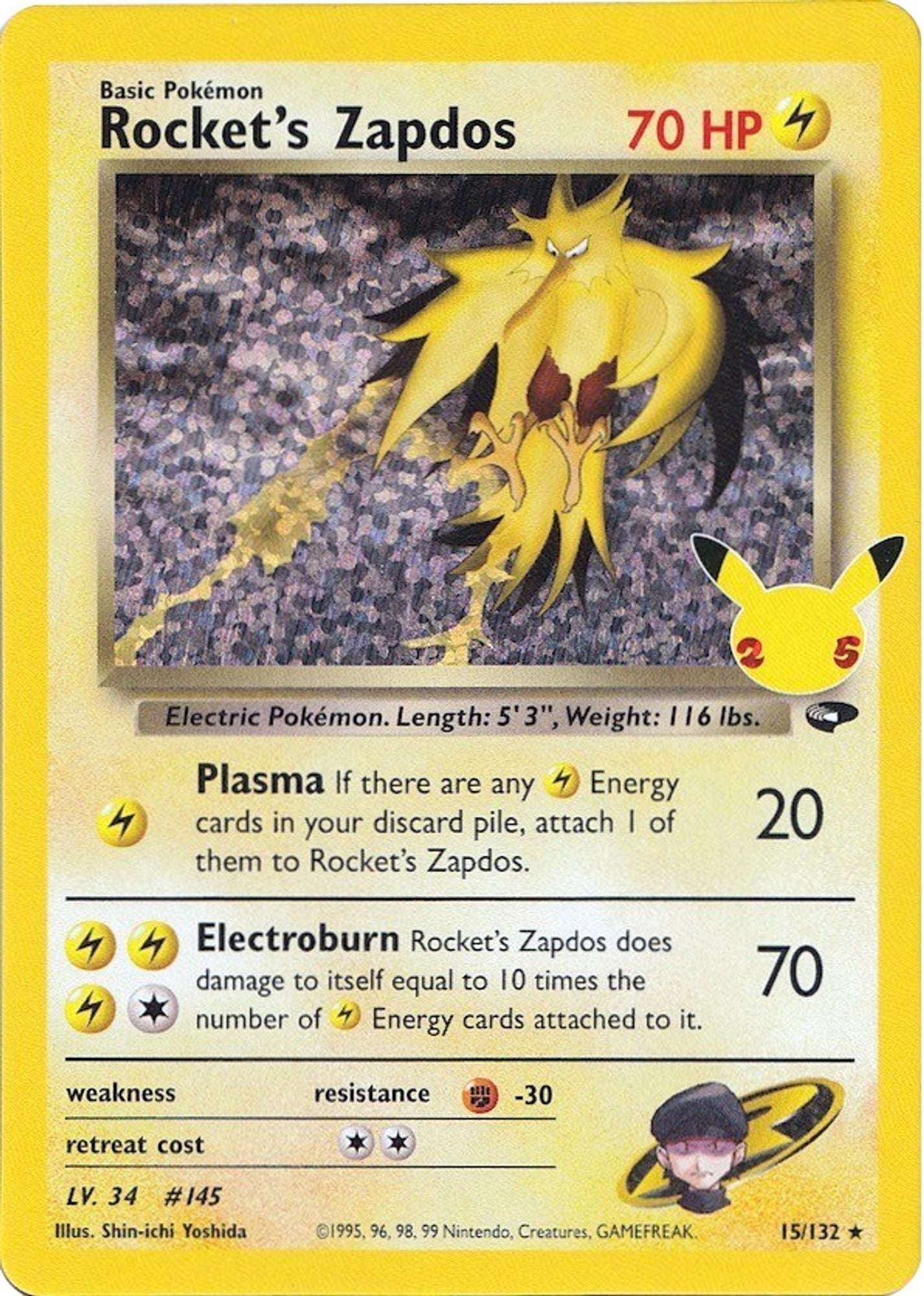 Recently Viewed
Regular price
Sale price
$2.00 USD
Unit price
per