Regular price
$182.00 USD
Regular price
Sale price
$182.00 USD
Unit price
per
Sale
Out of Stock
ETA: Date TBA
Teleport to the bridge of Star Trek's most legendary starships as you launch an epic adventure across the galaxy! Star Trek: Into the Unknown features the most detailed Star Trek ship models in tabletop gaming, all designed to scale. Large ships like the U.S.S. Enterprise or the Jem'Hadar Battle Cruiser will tower over the smaller ships, and all come pre-painted to an incredible amount of detail.
Traverse headlong into the unknown where you'll negotiate and fight alongside iconic characters using your quick wit and tactical maneuvering to overcome complications and challenges. Choose your officer, deploy your crew, explore the galaxy, navigate anomalies, position your ships to strike, or negotiate terms with the enemy. 
Embark on a journey to remember through an extensive campaign narrative. Your decisions matter, and they affect the outcomes of your unique story. With upcoming expansion featuring new missions and new ships to command, Star Trek: Into the Unknown is dedicated to delivering an expansive universe to your doorstep. 
Each set contains six detailed pre-painted Miniatures (1Galaxy-Class, 1 Constellation-Class, 1 Defiant-Class, 1 Jem'Hadar Battle Cruiser, and 2 Jem'Hadar Fighters).
View full details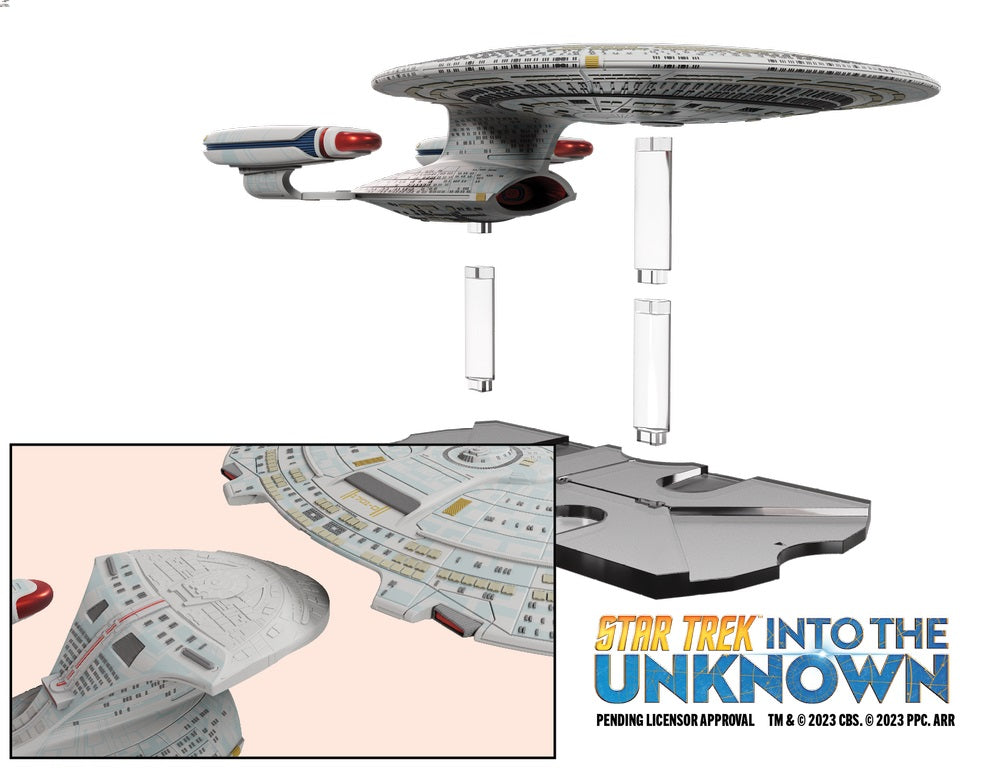 Recently Viewed
Regular price
$182.00 USD
Regular price
Sale price
$182.00 USD
Unit price
per