Regular price
Sale price
$18.00 USD
Unit price
per
Sale
Out of Stock
ETA: Date TBA
Fafhrd and the Gray Mouser Return in Tales From The Magician's Skull #6!
Behold! I have fashioned a magazine like those from fabled days of yore. It overflows with thrilling adventures. There are swords, and there is sorcery. There are dark deeds and daring rescues. There are lands where heroes fear to tread. Dare you imagine it? Picture this as well — maps to wondrous and terrible places. Electrifying art for every tale. Guides to bring the terrors within to your own game table. All I lack are a few paltry shekels. Grant them to me, and I shall fling open a new portal to a world of ancient wonders! Join me, mortal dogs! Together we shall storm the gates of Valhalla!
Tales From The Magician's Skull is a magazine of all-new swords & sorcery fiction. Issue #6 features cover art by Doug Kovacs of Fafhrd and the Gray Mouser as we launch our new series of stories set in Fritz Leiber's Lankhmar! Licensed by Leiber's estate, these new stories and novellas faithfully expand upon the legendary tales of Lankhmar's most famous duo.
View full details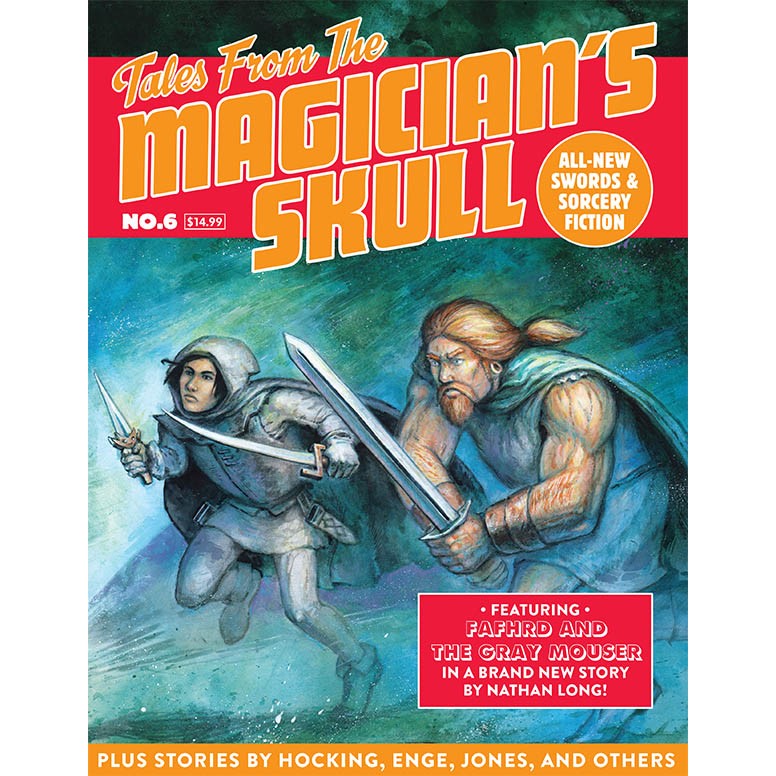 Recently Viewed
Regular price
Sale price
$18.00 USD
Unit price
per