Regular price
Sale price
$18.00 USD
Unit price
per
Sale
Out of Stock
ETA: Date TBA
A gong shivers… the mists part to reveal a grisly visage lying upon a mound of rubble, dead but for one glowing, malefic eye… It speaks, in a voice of cold command: 
Silence, mortal dogs! It is time now for Tales From The Magician's Skull #9!
Praise me, Mortal Dogs, for once again I bring tales to terrify and delight in equal measure! Oh, great was my pleasure when these stories were presented to me, and I only wish I might witness your first reading of the wonders herein. Doubtless you shall spring forth to cavort in glee and windmill your arms in reckless abandon!
Tales From The Magician's Skull is a magazine of all-new swords & sorcery fiction. Let's look at the table of contents!
View full details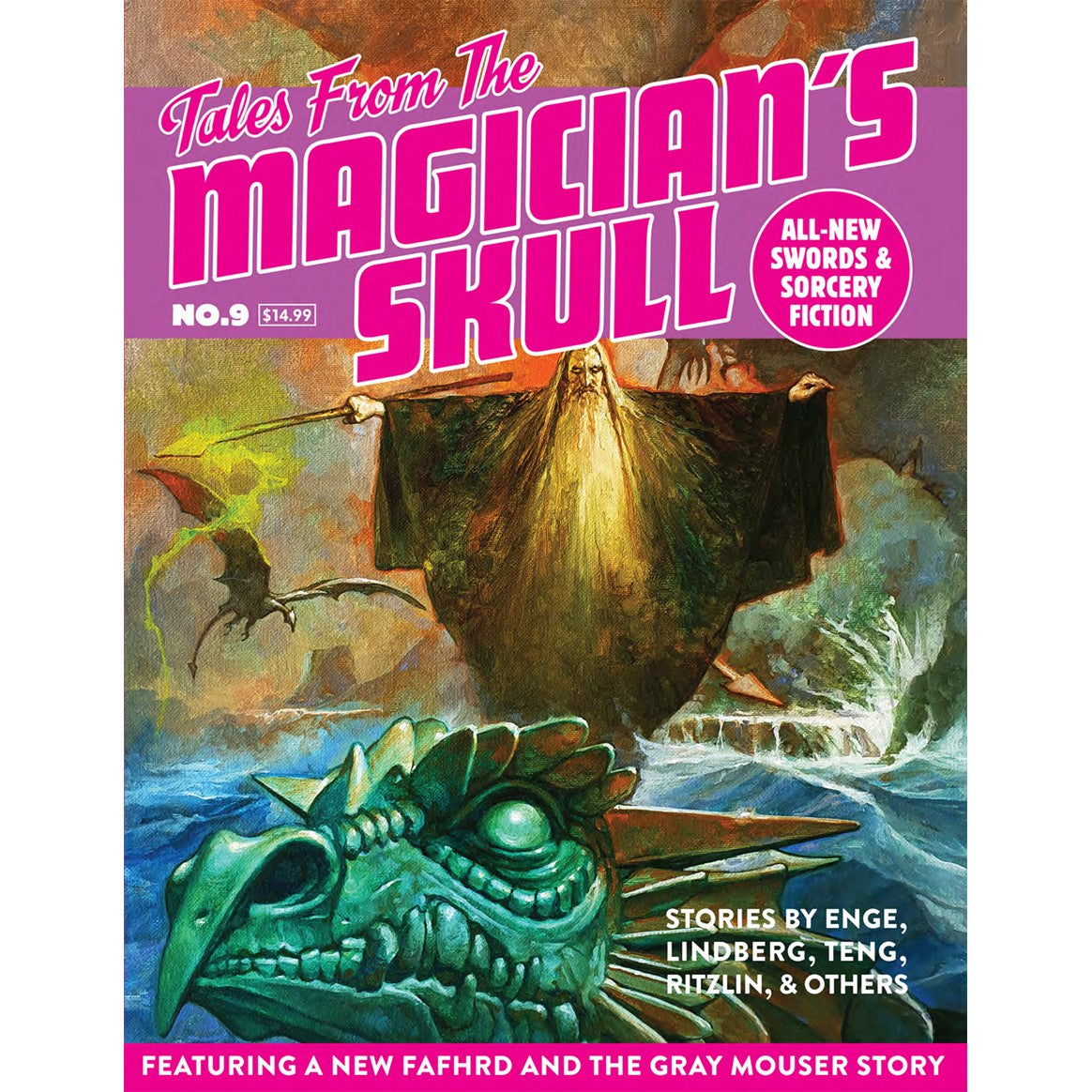 Recently Viewed
Regular price
Sale price
$18.00 USD
Unit price
per