Regular price
Sale price
$34.00 USD
Unit price
per
Sale
Out of Stock
ETA: Date TBA
The TMNT have faced enemy ninjas, government agents, fellow mutants, and alien armies, but now they must confront the machinations of an actual demi-god!
Untangle the maze of secrets and treachery on the road to The Armageddon Game! One of the Turtles' most enigmatic foes, the Rat King, is finally bringing his long-simmering plan to fruition, after years of quiet preparations.
Soon, Leonardo, Michelangelo, Donatello, and Raphael—under the leadership of the Shredder—will embark on a dangerous quest to find allies against Rat King's trio of terror: LeatherKrang, Baxter Stockman, and Madame Null. But, before the game can truly begin, discover the histories of the Rat King, Kitsune, and the rest of the Pantheon, witness their previous encounters with the TMNT, and understand their connection to the recently resurrected Shredder.
View full details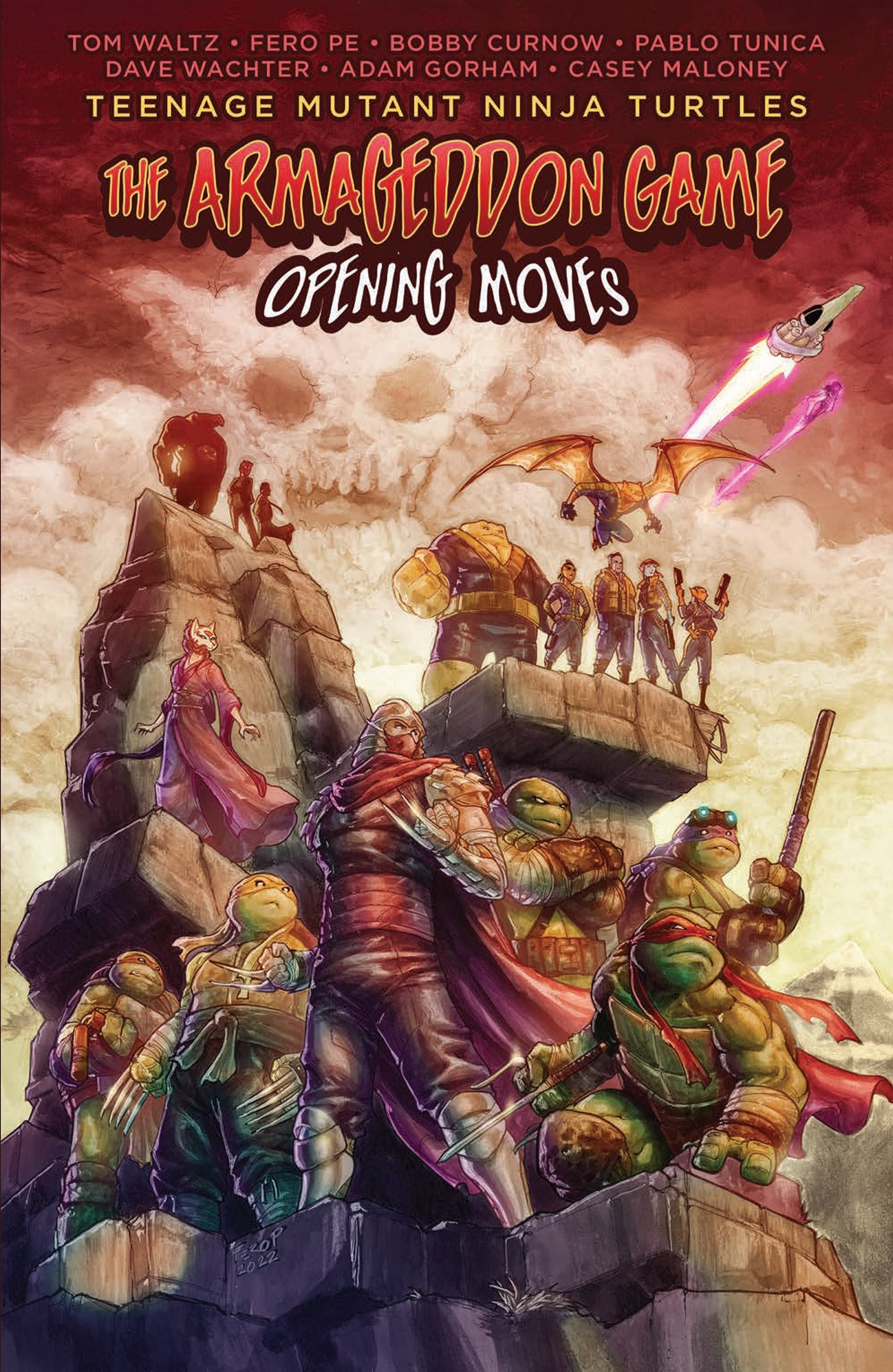 Recently Viewed
Regular price
Sale price
$34.00 USD
Unit price
per