Regular price
Sale price
$92.00 USD
Unit price
per
Sale
Out of Stock
The Stuff of Legend
A boy's loyal toys band together to rescue him from the evil Boogeyman. 
3-6 Players  |  60-120 Mins  |  Ages 12+
Features: Area Movement, Cooperative Game, Hand Management, Traitor Game, Variable Player Powers, Voting
Theme: Adventure, Comic Book / Strip, Deduction, Exploration, Fantasy
Description: 
As Allied forces fight the enemy on Europe's war-torn beaches, another battle begins in a child's bedroom in Brooklyn when the nightmarish Boogeyman snatches a boy and takes him to the realm of the Dark. The child's playthings, led by the toy soldier known as the Colonel, band together to stage a daring rescue. On their perilous mission, they will confront the boy's bitter and forgotten toys, as well as betrayal in their own ranks.
In The Stuff of Legend, each player takes on the role of one of the boy's loyal toys, each with their own unique abilities. Players work co-operatively, scouring the Dark in search of the Boy before the Boogeyman can escape with him. Players beware, through the course of the game your allegiance may change, and at any point one of your fellow players could be secretly working against you for the wicked Boogeyman.
View full details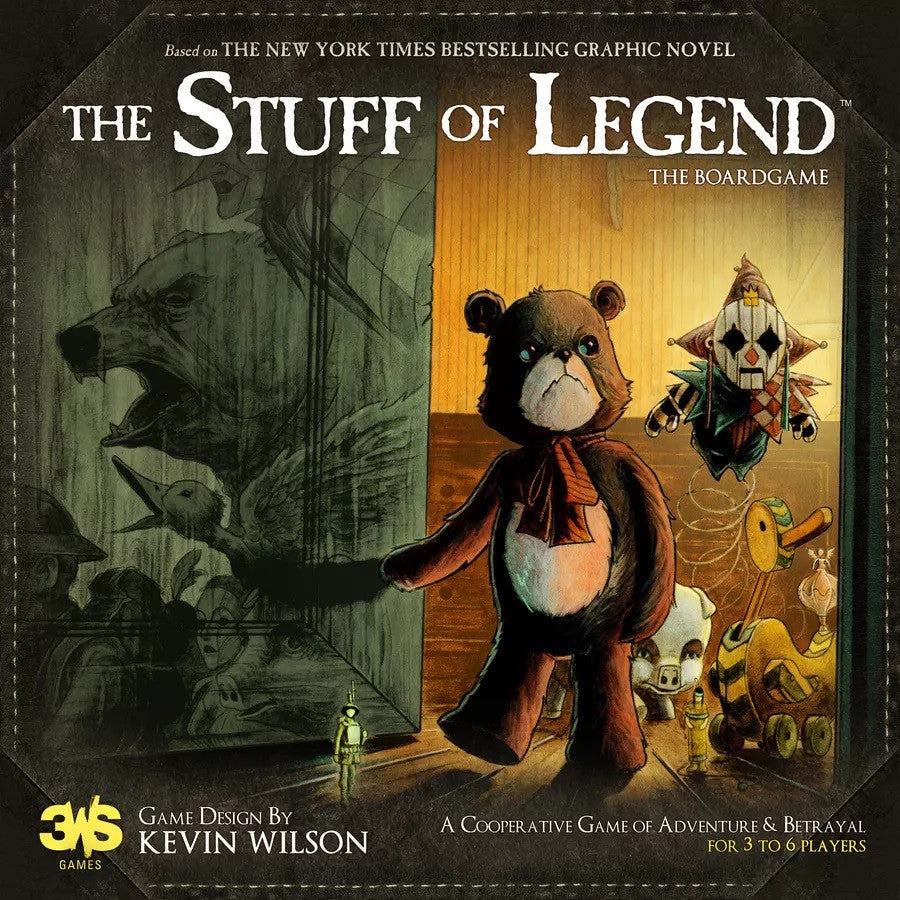 Recently Viewed
Regular price
Sale price
$92.00 USD
Unit price
per