Regular price
Sale price
$35.00 USD
Unit price
per
Sale
Out of Stock
Transformers - Rodimus & Galvatron SDCC 2023 Summer Convention Exclusive 2-Pack Pop! Vinyl
"Die, Autobot. First Prime, then Ultra Magnus, and now you. It's a pity you Autobots die so easily, or I might have a sense of satisfaction now."

Introducing the Transformers - Rodimus & Galvatron SDCC 2023 Summer Convention Exclusive 2-Pack Pop! Vinyl, a dynamic collectable that brings the eternal battle between Autobots and Decepticons to your collection. This exceptional set features the iconic characters Rodimus and Galvatron in stunning detail and vibrant colours. With Rodimus' sleek design and Galvatron's menacing presence, this limited edition Pop! Vinyl 2-pack captures the timeless conflict within the Transformers universe. From the intricately sculpted details of their robotic forms to the bold and contrasting colour schemes, every aspect of this set celebrates the enduring legacy of the Transformers franchise. As a SDCC 2023 exclusive, this Pop! Vinyl 2-pack is a must-have for fans and collectors, allowing you to relive the epic battles and shape-shifting adventures of the Autobots and Decepticons. Unleash the power of the Transformers and add a touch of robotic excitement to your collection with Rodimus and Galvatron!

This SDCC 2023 Summer Convention Comic Con exclusive Funko Pop Vinyl figure is a must-have for any collection! Don't miss out on this highly detailed and collectible POP figure, exclusive to Funko's Summer Convention for 2023's San Diego Comic Con / shared convention exclusives.

Ozzie Collectables is a pop culture collectibles store located in Australia dedicated to bringing you the largest possible variety of mint condition and exclusive Funko Pop Vinyl figures. Add this to your collection today!

View full details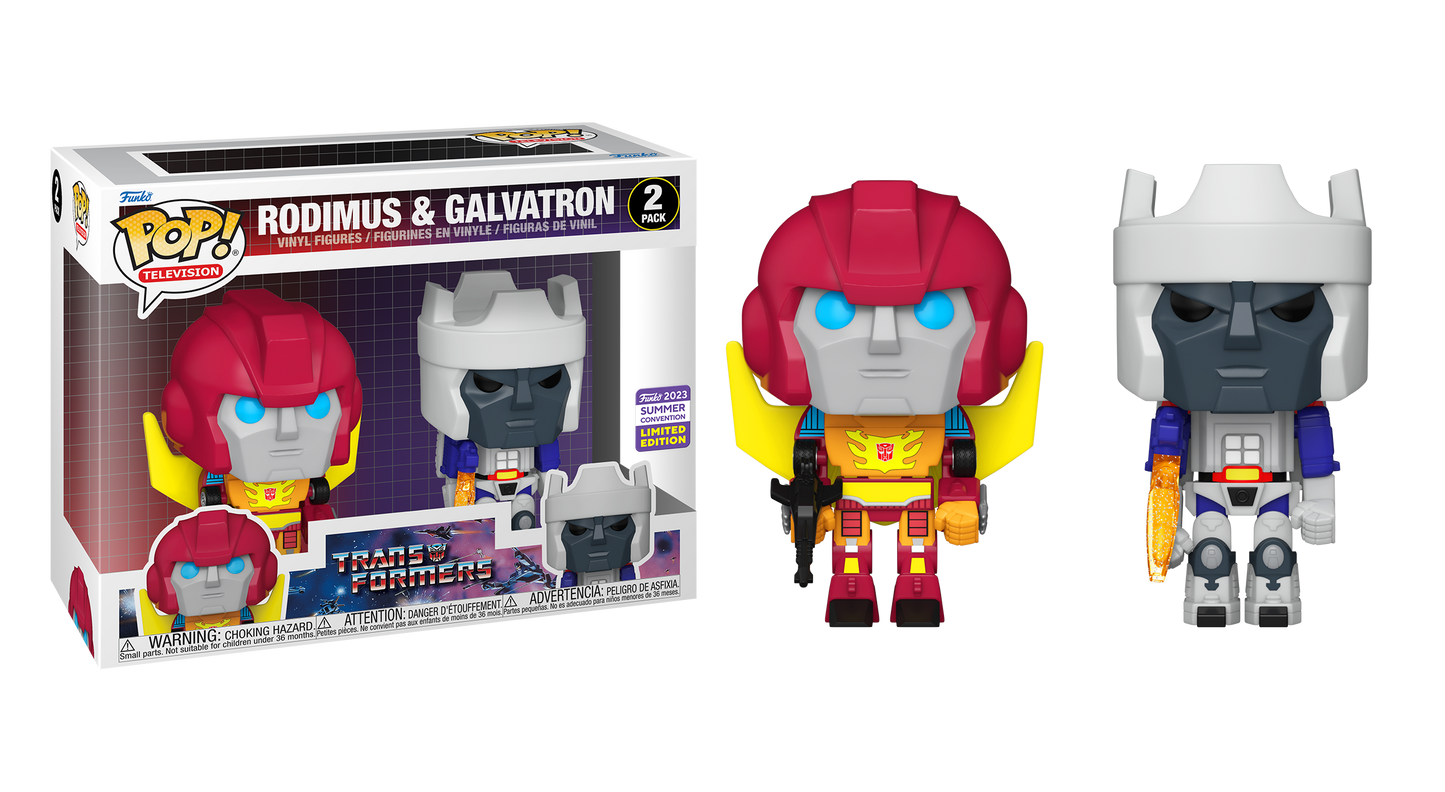 Recently Viewed
Regular price
Sale price
$35.00 USD
Unit price
per