Regular price
$105.00 USD
Regular price
Sale price
$105.00 USD
Unit price
per
Sale
Out of Stock
Union Arena Jujutsu Kaisen TCG is a Japanese trading card game based on the popular anime and manga series, Jujutsu Kaisen. In this TCG, players can collect and use cards featuring characters, spells, and abilities from the Jujutsu Kaisen universe to battle against opponents.
The game typically consists of players building their own decks using a combination of character cards, spell cards, and other special cards. Each card represents a character, spell, or action from the Jujutsu Kaisen series and has its own unique abilities and effects.
Players take turns strategically playing cards and using their abilities to defeat their opponent's characters, reduce their life points, or achieve specific objectives. The game combines elements of strategy, deck-building, and resource management, providing an engaging experience for fans of the series and TCG enthusiasts alike.
View full details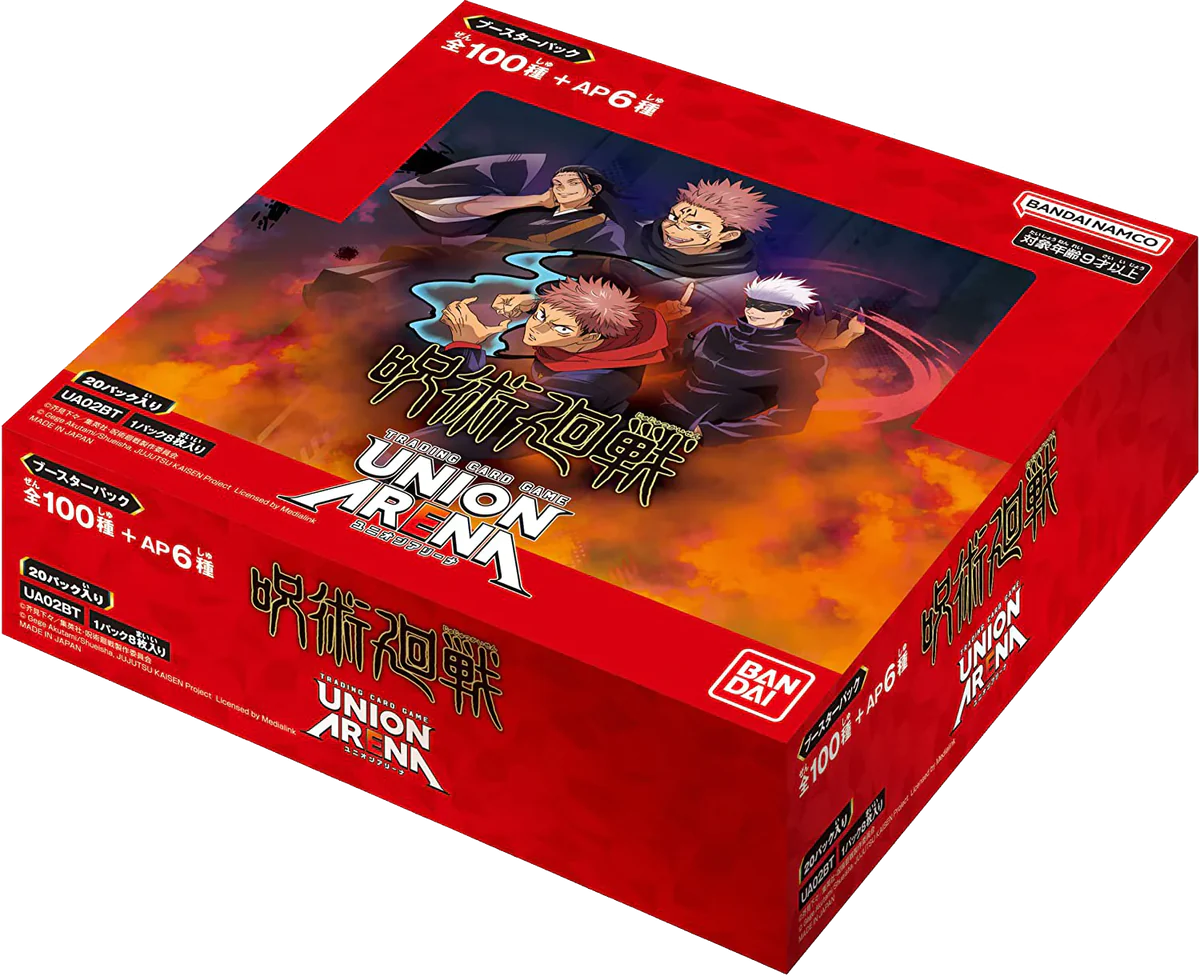 Recently Viewed
Regular price
$105.00 USD
Regular price
Sale price
$105.00 USD
Unit price
per