Regular price
Sale price
$11.00 USD
Unit price
per
Sale
Out of Stock
Join the world of Anime with our local Weiss Schwarz tournaments! Official events will be running at the Ozzie Collectables Showroom every Saturday! Details below:
- $15 entry fee per player
- FREE can of drink/water with every entry!
- 2 packs or Store Credit per player
- 30min bo1 rounds
- JP or EN decks allowed. (If you are playing in JP, you must have translations on hand for your opponent's when requested)
- Decks must follow their associated language restrictions:
https://weissteatime.com/category/banlists/jp-banlists/ & https://weissteatime.com/category/banlists/en-banlists/
Everyone is welcome! – We are trying our best to create a safe, fun and friendly community.
If you don't know how to play, we will teach you with our own decks!
We are looking forward to getting to know the community while creating a fun, safe and rewarding space for your local events.
RSVPs not required but highly preferred to avoid missing out on a spot as space is limited! Please RSVP to our Facebook event on the relevant event date.
Tournaments kick off at 12pm SHARP but may be delayed 10~15 minutes if players are running late and call ahead of time. Please note if we do not hear from you or the delay exceeds 15 minutes, for the fairness of all players the tournament will go ahead as scheduled.
Facilities are free to use and our game room features entertainment, refreshments, and free-play arcade machines!
We hope to see you all there! How to get to Ozzie? Click 
Here
View full details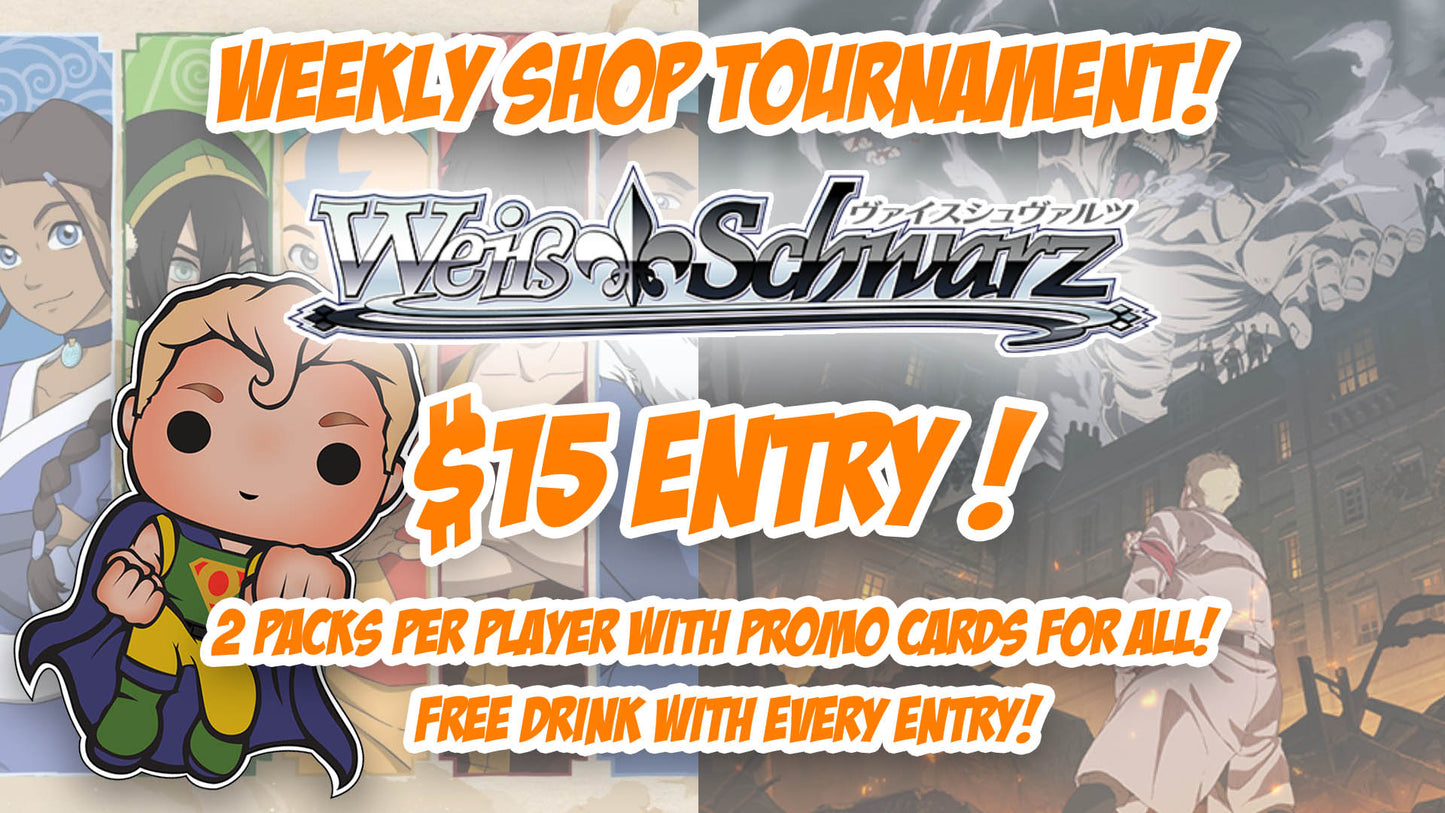 Recently Viewed
Regular price
Sale price
$11.00 USD
Unit price
per