Regular price
$18.00 USD
Sale price
$14.40 USD
Unit price
per
Holiday Sale 20%
Out of Stock
Schitt's Creek - Alexis Festival of Fun Fall Convention 2021 Exclusive Pop! Vinyl

"I walk through life in really nice shoes."

Ew, David. This brand new Pop! Vinyl features Alexis Rose, the daughter of the Rose family from hit TV comedy sitcom Schitt's Creek, portrayed by Annie Murphy, the bratty and spoiled character quickly gained a cult following after the popularity of the television series. Now, real fans of the show can add this new exclusive to their collection!

This 2021 Festival of Fun Comic Con exclusive Funko Pop Vinyl figure is a must-have for any collection! Don't miss out on this highly detailed and collectible POP figure, exclusive to Funko's Virtual Festival of Fun Convention for 2021's Emerald City Comic Con.

Ozzie Collectables is a pop culture collectibles store located in Australia dedicated to bringing you the largest possible variety of mint condition and exclusive Funko Pop Vinyl figures. Add this to your collection today!
Please note as this year's Festival of Fun products were produced by Funko prior to the change, these will arrive with the Fall Convention exclusive stickers. Please note any given sticker is never considered a guarantee unless otherwise stated. More information here.

This item comes in a Pop Protector free of charge to ensure maximum protection.

Introducing the Schitt's Creek - Alexis Festival of Fun Fall Convention 2021 Exclusive Pop! Vinyl! This highly collectible figure features the beloved Alexis Rose, portrayed by the incomparable Emmy-winning actress, Annie Murphy.
Standing at 3.75 inches tall, Alexis is depicted in her signature style, wearing her signature pink blazer, white blouse and gray trousers. She has a pink bow in her hair and a golden flower in her hand. Her facial expression is one of enthusiasm and excitement, perfectly representing Alexis' personality.
This exclusive Pop! Vinyl figure was made to commemorate the 2021 Festival of Fun Fall Convention. It captures the spirit of the convention and the enthusiasm of Alexis Rose. It's the perfect addition to any Schitt's Creek fan's collection.
The figure is made of high-quality, durable vinyl and has been carefully hand-painted to ensure the utmost attention to detail. It makes a great gift for any fan of the show and is sure to become a treasured collectible.
Fans of Schitt's Creek and Alexis Rose won't want to miss out on this exclusive Pop! Vinyl figure! Get yours now and celebrate the 2021 Festival of Fun Fall Convention with the incomparable Alexis Rose.
View full details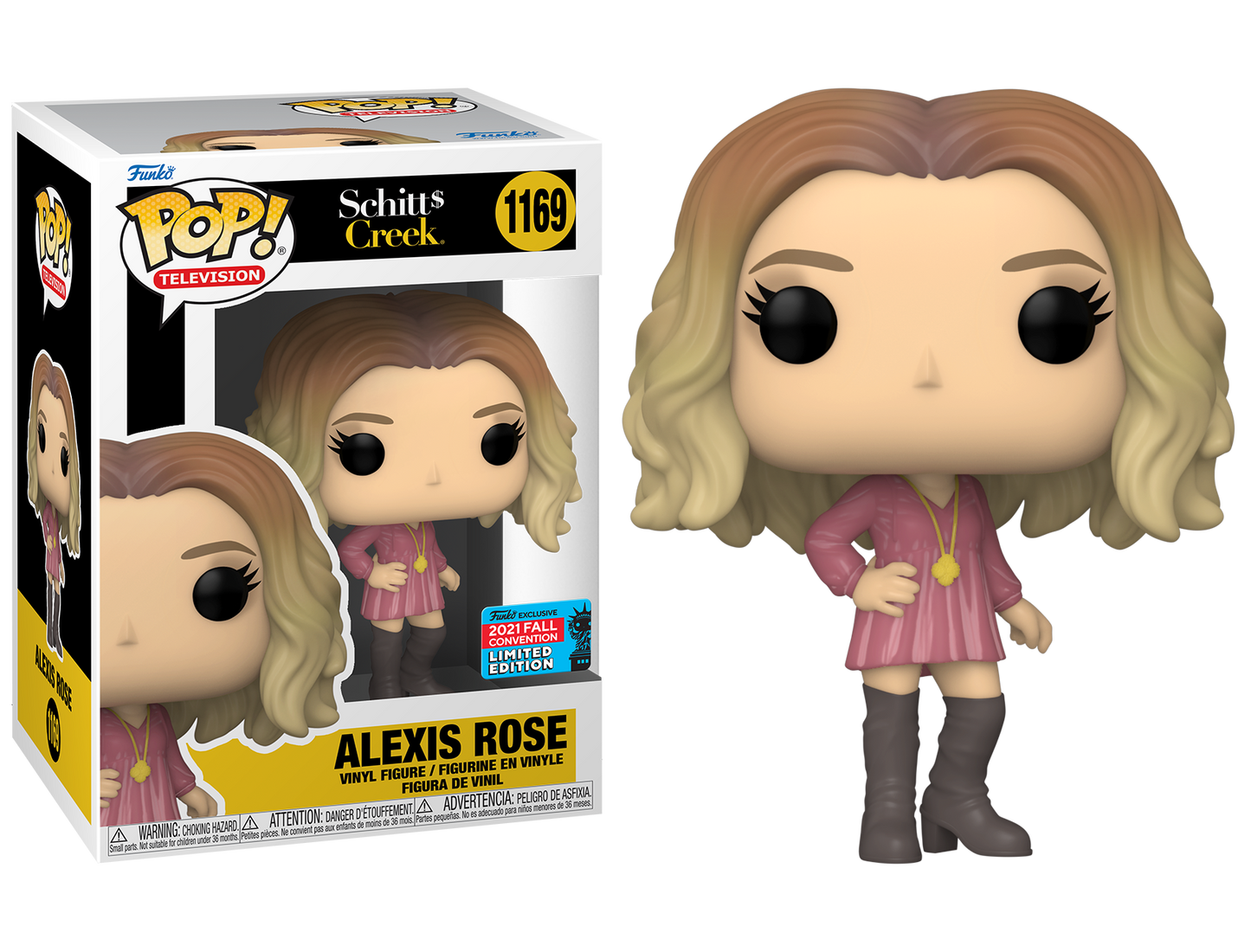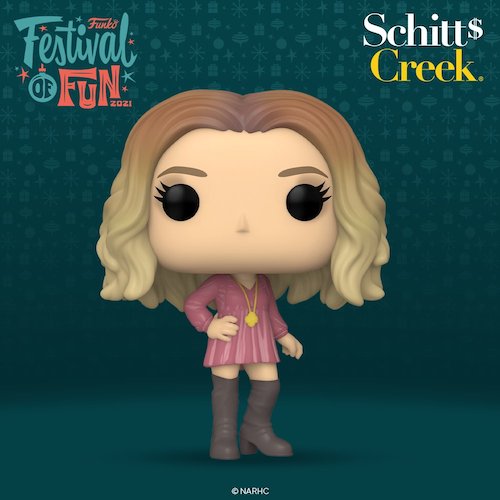 Recently Viewed
Regular price
$18.00 USD
Sale price
$14.40 USD
Unit price
per